We walk into Mil Crespo's McKinley Hills residence, the windows of his studio apartment open and the scent of melting cheese filling the room. Our host graciously invites us in, asks us to make ourselves comfortable, elicits a smile, gives a courteous greeting. His little kitchen stands in front of a small table good for four, with candles illuminating the dining space and a chicken fence separating us from his makeshift bedroom.
We sit down, he makes us drinks, we ask him about the whale on his logo, we talk of whale sharks and Adele, he shares that his spirit animal is the butanding (whale shark) and that he is "Butandele." He reels us in—the conversation is electrified. The food arrives; we see why he's had such great success.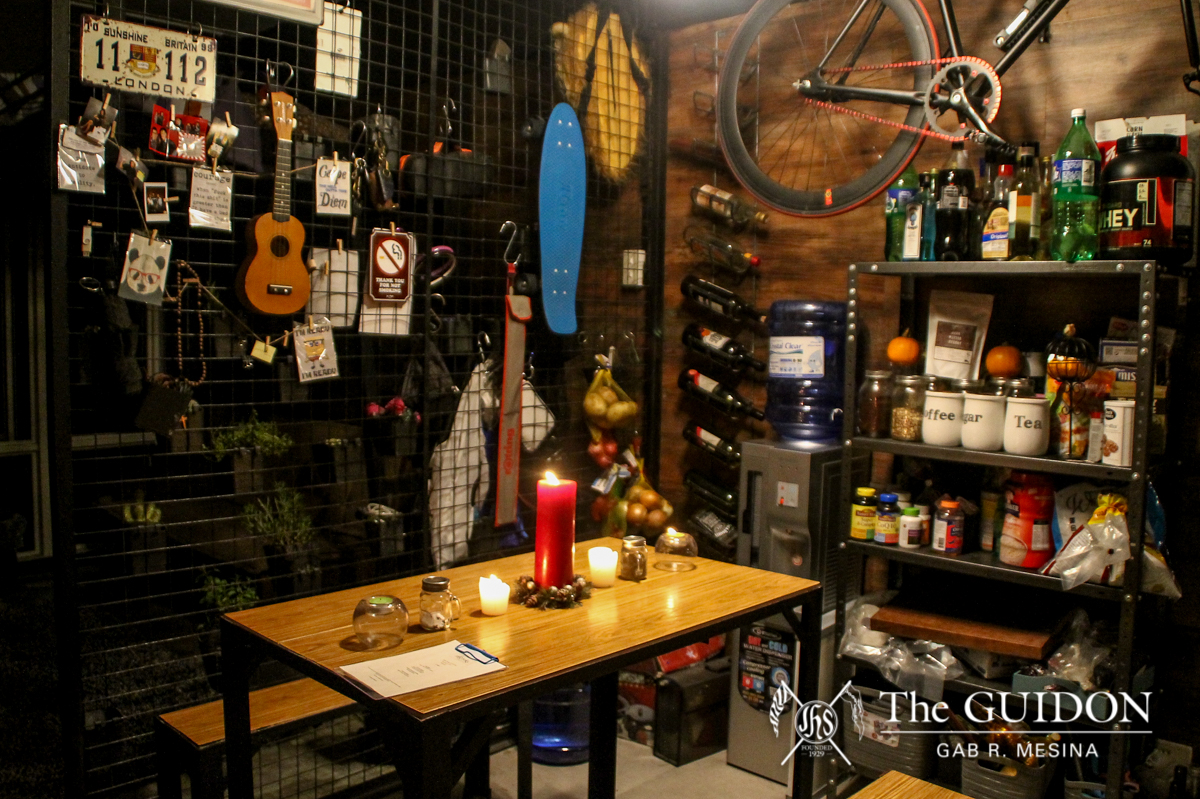 The meal
He moves instinctively through his small kitchen. Pan in hand, a spoon glides through the risotto he's preparing. A bell dings. He takes the pizza out and slides the pie onto a chopping board, drizzles slivers of Italian coppa ham and fresh arugula, and finishes with drops of truffle oil. He slices it and asks us to roll the dough—it's more enjoyable that way, he says. It's pungent and in your face. The ham adds an exciting vigor to the dish; the arugula, a bitter restraint. It lacked counterbalance against the cured pork, but was a gratifying experience, nonetheless.
He prepares the entree: Seared chicken and asparagus on a bed of wild mushroom risotto. The bird is perfectly cooked, the risotto precisely al dente. The chicken is fragrant and lively in your mouth, while the risotto creamy. There was a sweetness to the rice, an unpronounced novelty beneath the immediate sultriness of the cheese and wine. It's peculiar, yet altogether compelling. There was something oddly sublime about the entire thing.
As he opens his freezer and opens a tin of homemade chocolate-chip cookies, he chuckles and says that he's missing a few (thanks to his sister dropping by earlier that afternoon). Putting a cookie on each plate, he tops it with a generous scoop of vanilla ice cream. Simple in inception, the cookie was of perfect density and sweetness; it was swiftly devoured. A pleasant end to a warming meal.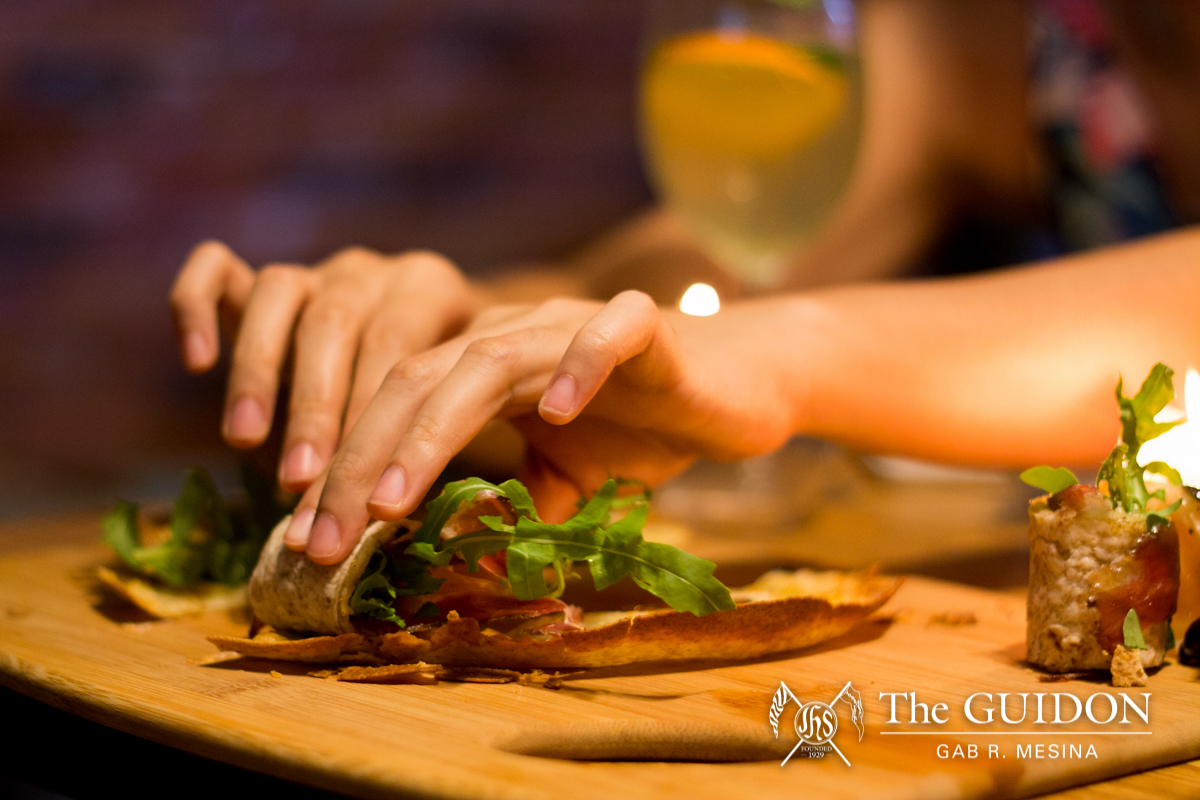 An evolving venture
Mil wipes down his kitchen counters and turns off the overhead light. Pulling a stool over to where we are, he sits and looks back at us over the candle light. We ask him how he started cooking, a hobby among many.
As we sip sangria, he narrates his story. He tells us of its inception and how the small passion project grew. "Most of my couple friends would be like, 'uy paglutuan mo naman kami (Most of my couple friends would be like, hey cook for us)." What began as a hashtag to preserve his cooking on social media soon became a project for his friends, then a business venture.
Soon enough, word got out and inquiries came flooding in. He was initially hesitant about making a profit from his project, but his family eventually persuaded him. "My family members said [to me], 'Napapagod ka naman eh, it's better if you charged more kase it's unfair if you charge everything at cost now' (My family members said to me, 'You're getting tired anyway, it's better if you charged more because it's unfair if you charge everything at cost now')."
Today, "Mil Cooks for Couples,"(not to be confused with Mil Cooks, his culinary blog) is a personalized dining experience in which Mil caters to customers' food preferences, special diets, and allergies while staying within their chosen meal budget. Customers also have the choice between a three or five course meal, served with either cocktails or wine.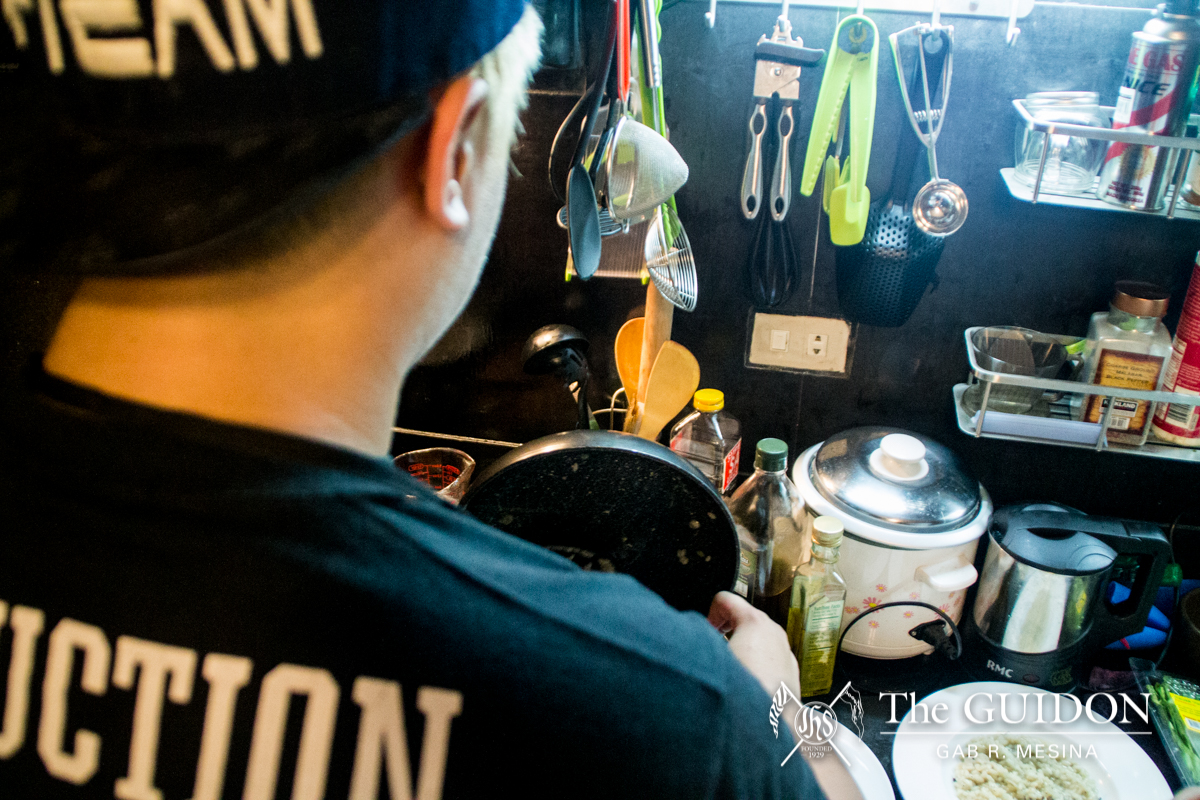 A necessary beginning
His culinary journey began when his mother chose to fire their maid, and the children were left to cook for themselves. A fourth grader then, Mil had to step up to the plate. "My sister wasn't really into household chores; I was the second in line…so I had to be the one to cook for my siblings," he says. He started with simple packaged hot dogs, eggs, canned soup, and anything with directions.
He only really got into cooking actual meals through his grandmother. He explains, "I started growing into cooking when my lola came over for the summer and then she taught me the basics like, adobo, sinigang." At that age, it is always fascinating to be able to cook dishes someone else used to cook for you. "That's how I became passionate about cooking; how you make something impossible before possible now," he says.
Cooking was not only a means of feeding his siblings, it also helped him cope with a very turbulent time in his life. "I underwent depression for two years and I was so sick of taking the usual medications kase the medication would just make…you feel drowsy all the time and you feel unmotivated to do [things]," he explains. His life was monotonous and he hated it. "You just go to school and come back, come home, and then sleep," he says, "I just decided that I didn't wanna go through this life anymore."
An avid dancer since high school, Mil wanted to take look at other crafts to pursue; he needed something to take him away from the humdrum of the everyday. "There was a time I was playing the ukulele and I just bought a blank canvas and I was delivering balloons to someone," he says, "…then my guidance counselor in high school saw me in the bridge."
He shares, "[My counselor] said, 'Mil, ang daming mong dala, parang ang daming nangyayari sa buhay mo ngayon ah.  Ang daming mong distraction, may pinagdadaanan ka ba (My counselor said, 'Mil, you have so many things, like you have so many things happening in your life. You have so many distractions, are you going through anything')?" After realizing the situation he was in, Mil made the decision to focus on something other than dancing: Cooking.
Despite suffering through depression and the tearing of his anterior cruciate ligament a year ago—that subsequently stopped him from dancing—Mil still believes his challenges were a blessing in disguise. "I [have] more time to cook now…I got a scholarship to Enderun," he says, "I feel like [this] is a personal success story of mine."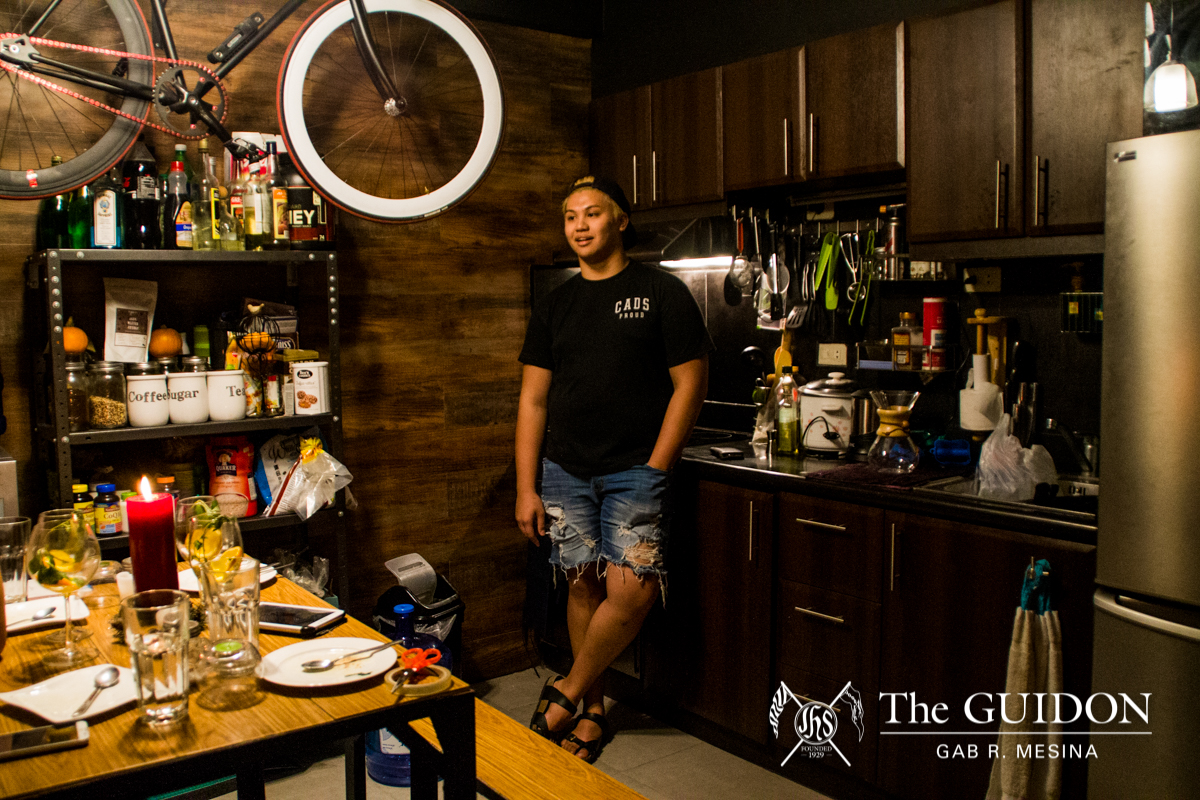 The medium is the message
When it comes to his home-cooked, gourmet meals, Mil credits his love of making people happy by the food he serves them. "I believe food in general is a strong medium for communication. [It] is always partnered with emotions for me…That's my language of love: Food."
Mil explains that although he cooks gourmet food, "Mil Cooks for Couples" is different from fine-dining. He utilizes a table d'hôte setup, which allows him to prefix meals for his customers, allowing Mil to cater to his patrons demands, whilst retaining creative control over the dishes.
His immediate plans for "Mil Cooks for Couples" is to continue expanding his reach through social media. He, however, does not want to retain 'Mil Cooks.'
"I just started to cater to my friends lang talaga like 'Mil Cooks for you, for you, and you.' I don't want it to be like, 'Mil Cooks for Strangers,'" he shares with a laugh.
But for now, we thank him. The night lasted longer than we had expected. Mil stands and hugs us, smile wide, like it was when we first arrived, but exceedingly more genuine. There was something intriguing beneath his huge grin. There was passion and struggle, and a great amount of tenacity. Mil's life had been dotted with surprises, some better than others, but leaving his condominium unit in the heart of McKinley Hills, it seemed like it was just a bright beginning.