Despite the rise in popularity of online music sharing services like Spotify and Soundcloud, nothing beats the intimacy and the energy that comes with watching performers in person, playing their hearts out for an audience. For the live music enthusiast, here's a list of the best bars for discovering and following local talent.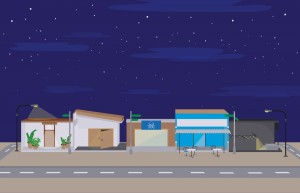 Conspiracy Bar and Garden Café
If you and your friends want to hear music that's in tune with the Filipino spirit and culture, then Conspiracy Bar and Garden Café is the place to be. Located along Visayas Avenue, this venue often headlines solo artists like Ebe Dancel and Kitchie Nadal, playing acoustic renditions of their songs. Not only is it a good space for "unplugged" sessions, Conspiracy is also a home for world and folk musicians like the legendary Joey Ayala, Noel Cabangon, the experimental group Humanfolk and the rising star Bullet Dumas.
For a more literary experience, the bar also holds spoken word performances and poetry readings.
Route 196
Route 196 is one of the most popular bars in the city and a favorite among Ateneans. Unlike other bars on this list, Route 196 doesn't cater to a specific genre of music. Bands and artists from both the mainstream and the independent scenes perform here every night. Events like the monthly Terno Inferno, which features groups signed to Terno Recordings (e.g. Up Dharma Down, Radioactive Sago Project, Maude, Musical O, etc.), and the electronica phenomenon known as the Vibration Exercises are held here.
It is also a popular choice for EP, LP and music video launches, with current and former members of the Ateneo Musicians Pool—such as She's Only Sixteen, Imelda and BP Valenzuela—debuting their work in Route.
Black Kings' Bar
Black Kings' Bar caters to music as hardcore as its name. If you and your friends like to thrash around in moshpits, then this is your dance floor. It's a hub for punks, hardcore kids, rockers and metalheads to get together and channel their stress, headbanging along to the angriest vocalists that the Filipino music scene has to offer.
Club Dredd
Ask your parents what Club Dredd is. They've most likely hung out there, or at the very least have heard of this iconic music spot, which is named after the popular comic book character Judge Dredd. This club is known for kickstarting the careers of many notable names in the history of Philippine music. Wolfgang, Razorback, Queso, Greyhoundz, The Eraserheads, Parokya ni Edgar and Rivermaya all have their roots in Club Dredd.
The club closed down a number of times over the past 20 years, but it is now back in business and ready to do what it was meant to do: Help independent artists make their marks. Each gig that takes place here has a solid lineup featuring bands from different genres, ranging from alternative rock to the most extreme subgenre of heavy metal.
Black Market
If partying is the kind of nightlife that you and your friends enjoy, then you might want to consider visiting the nightclub known as Black Market. Notable DJs and performers from both the local (e.g. CRWN, Similarobjects and June Marieezy) and international (e.g. Esta, RSD, TEEBS and Free the Robots) electronic music scenes are invited to deliver quality mixes of hip-hop, dub, electronica and trance for people to rave to.