When it comes to social media, when one comes across a "Pls share" post either asking for donations for a cause or spreading awareness about a stray cockroach that somehow found its way inside the packaging of a food item, there are people who mindlessly scroll past, and those who take the time to read and share them.
For young explorers like Gela Petines (BS ES '11), Facebook became a platform to spread awareness of their advocacies. Last July, Petines gained the attention of some local media outlets for her post about the increasing amount of trash on Mt. Batulao. The original post was shared 287 times and garnered 383 likes on Facebook.
So two months ago, when she posted about her plan to bring 83 students from Verde Island on a field trip to the Mind Museum in Taguig, the online community responded with overwhelming support. "When I saw that the Mind Museum was featuring the Verde Island Passage… And I saw that there was a grant given to public school kids [so] they could go in for free. I was so excited," she says.
Ripples of change
Petines is no stranger to making her voice heard for a cause. Back in her senior year of college, she founded ISDA, the aspiring skin diving association in the Ateneo, based on her love for the ocean and marine life. Even then, her experience was no match for the challenges posed by having to juggle her full-time job as a project officer in a renewable energy company, coordinating with all project supporters, volunteers, and logistics. Doing so for a little-known remote community seemed like a daunting task, but she made it happen; fueled by hope and an enduring work ethic.
The project involved raising Php 142,000 in two months in order to cover the food, accommodations, and transportation costs of the students. Sharing an album on her Facebook account with the goal to raise the money, Petines included a heartfelt caption about her cause, "Marami silang matututunan tungkol sa science. And they should know they have a lot to be proud of, living smack dab in the middle of the epicenter of marine biodiversity in the world. Sila ang susunod na tagapangalaga e (They can learn a lot about science. And they should know they have a lot to be proud of, living smack dab in the middle of the epicenter of marine biodiversity in the world. They are the next in line to take care of the island)."
The album was shared 352 times and garnered 283 likes, resulting in raising the money way before her scheduled deadline. In fact, many well-wishers continued donating even after she announced that she had reached her targeted amount, allowing for the addition of goody bags for the kids.
According to Petines, while getting a lot of shares and likes on an advocacy post helps keep it going, there are also some downsides. A self-confessed introvert, Petines is not used to all the attention.
"You get magnified; you get likers, skeptics, creepy messages, pressure, and generally, a lot of messages to answer. It's very uncomfortable and draining, but since it's what it had to take to get the project going, then I just went with it," she says.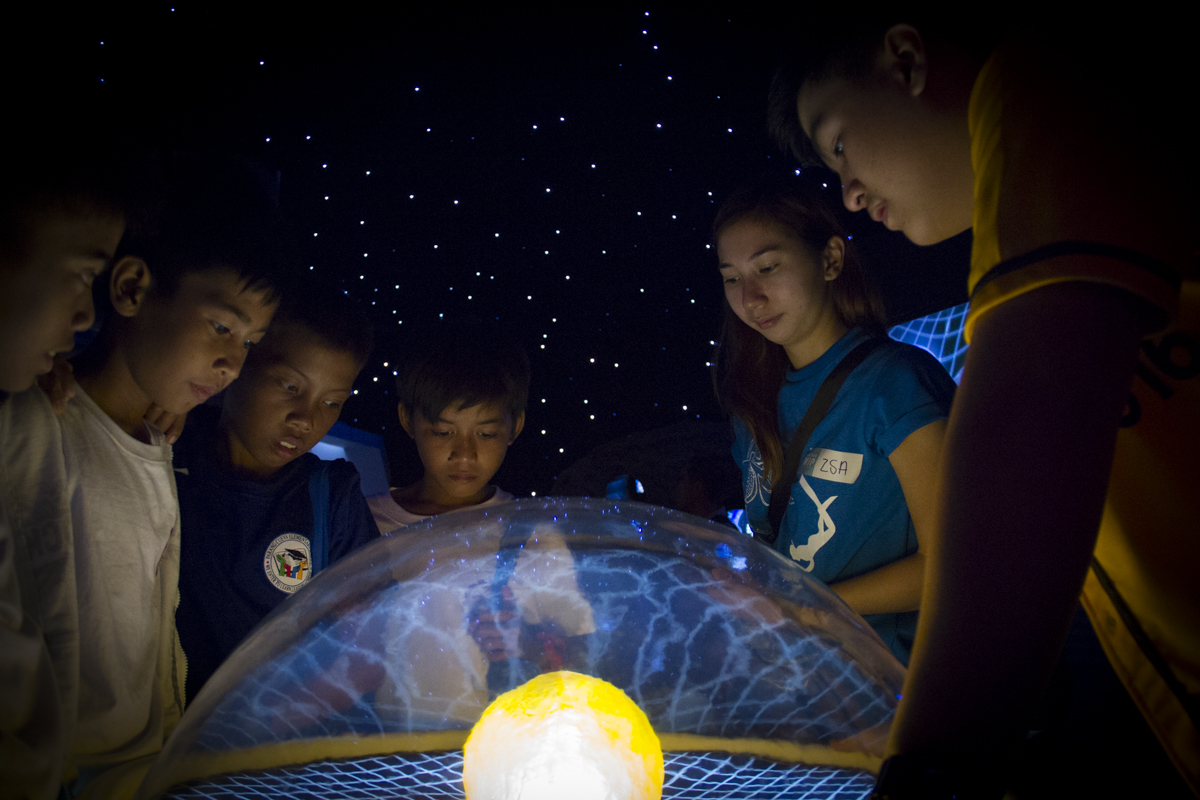 Batang VIP
According to Petines's Facebook post, though 'VIP' usually refers to 'Very Important Person', the 'VIP' in the project's name means Verde Island Passage, pertaining to the diving hotspot located near where the children live.
To many living in the city, the image of a pristine beach overlooking clear blue water is something that they can only dream about as they go about the daily grind. For the residents of Isla Verde, this is their reality. Their homes are located on the island, which is situated in the middle of the Verde Island Passage, which is a strait that separates Luzon and Mindoro. With over 1, 700 recorded marine species, the passage is known as the center of the center of marine biodiversity in the world—and they're living right in the middle of it.
It is a popular dive spot for locals and tourists, but like many of the country's beautiful sites, the area is threatened by destructive activities like dynamite fishing, pollution, and irresponsible tourism. "Yung problema naming…yung basurang dumarating hindi naman galing sa amin. Yun po yung galing ibang bayan, na nadadala. (Our problem is that the garbage does not come from us. Even the garbage from other municipalities ends up here)," remarks Barangay San Andres Captain Arnold Briton.
However, Petines and her team, comprised mainly of Ateneo alumni, believe that Batang VIP is a step to changing that.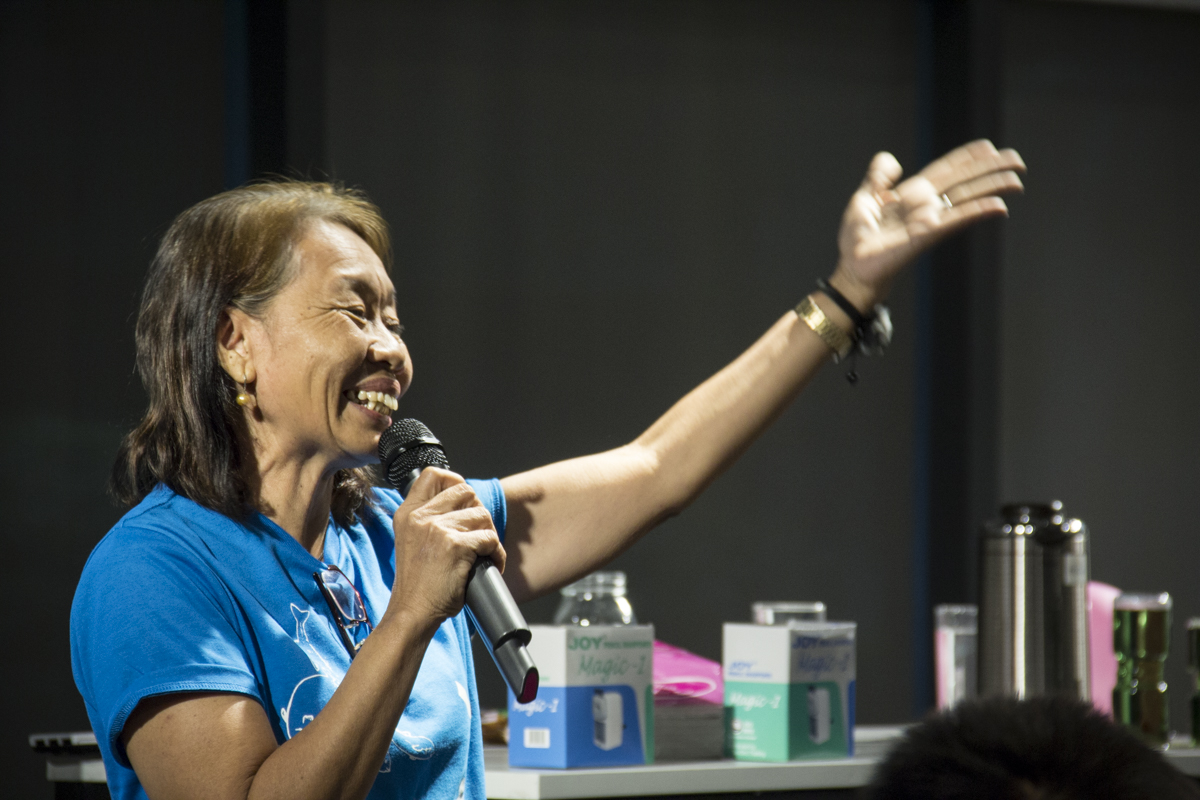 Whole-hearted support
ISDA has maintained a close relationship with the residents of Brgy. San Andres of Verde Island since its beginnings. Petines worked on the Darwin Initiative project (a four-year project in partnership with Newcastle University which aimed to determine the threatened fish species in the area) in the island and developed a close bond with the community.
"They are like my family, because each time I go there they treat me like their own," Petines recounts. "I was so driven to just give back because parang ano yung ginawa ko para makuha yung…pagtrato na ganito (I was so driven to just give back because, like, what have I done to receive this type of treatment)?" She adds.
"Much like teachers will have their impact forever, basically this project is that, they will appreciate where they are and what they have, says Rey Niño Baguio (BS PS-CE '05), a core member of the project. "Hopefully yung pagkikita nila dito, enjoyment, can give them new hope (Hopefully the way they see it here, enjoyment, can give them new hope)."
"They live in a small island…a lot of them haven't even gone out of the island." Baguio says. "So ngayon na nandito sila, mabuksan yung mata nila ng konti ng what they can do (Now that they are here, their eyes can open at least a bit of what they can do)," he adds.
Petines is guided by her optimism and belief in the good of others, so to her, crowdfunding was the best option to support Batang VIP. "I believe in getting sincere and whole-hearted support by just introducing the cause out there and getting hands together naturally," she says of her decision. "It's a public team effort and I love seeing it happen."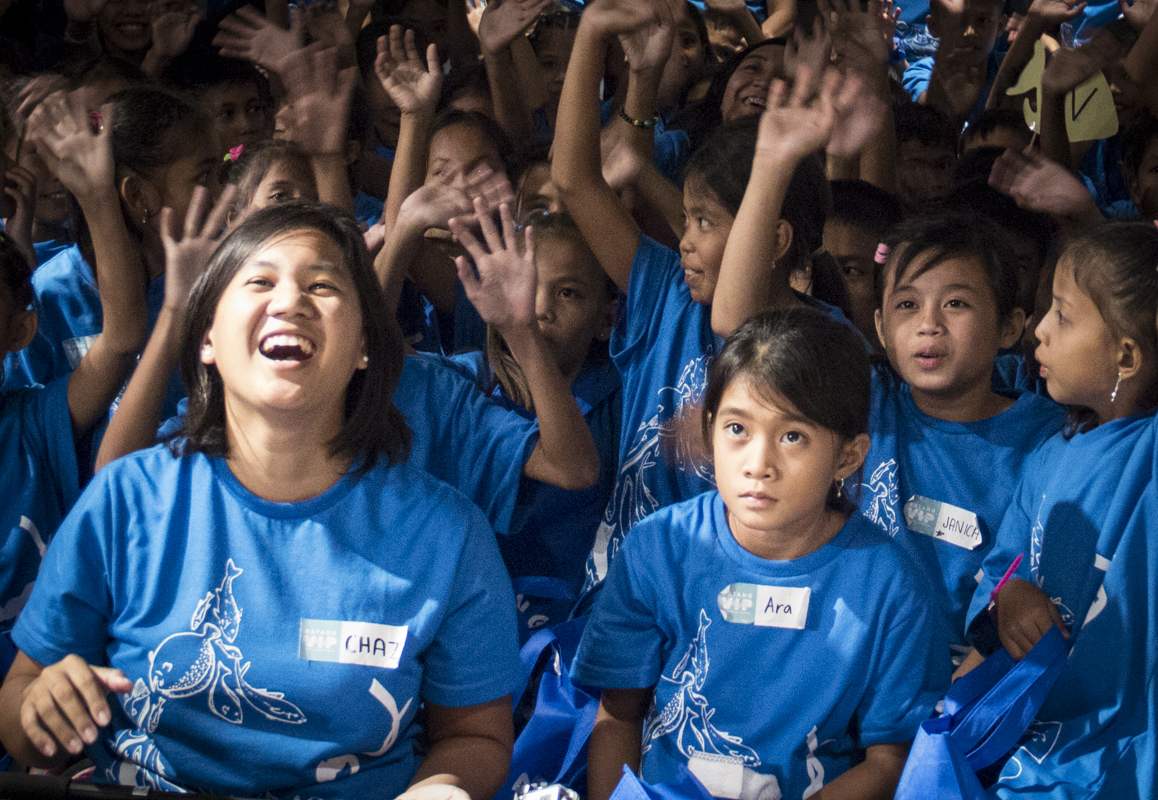 A Glass of the Sea
Last October 5 at 3:00 AM, Petines and her team of volunteers made their way to Verde Island to pick up the nervous yet eager students by bus and by bangka. "Noong start nafe-feel mo e. Mas na-overwhelm, even the bus ride going here. Pero I think with a lot of help from the volunteers, napagaan naman yung loob (At the start, you could feel it. They were overwhelmed, even on the bus ride going here. However, I think with a lot of help from the volunteers, we were able to lighten the mood)," said Baguio.
The volunteers toured the students around the museum in the morning, where they got to view and play around with the different exhibits, including the one on the coral triangle, entitled A Glass of the Sea.
"Sobrang saya ko po (I'm really happy)," said David Panganiban, a high school student from the island, when asked about his experience at the museum. "Masaya po ako, dahil sumikat kami sa Isla Verde (I am happy because Isla Verde has become popular)," he added.
As a teacher, Baguio believes that the experience was crucial for the students. "'Yung interactive, they can touch it, they manipulate it. Yun 'yung crucial I think to be able to learn it better, to be able to experience it talaga (The interactive, they can touch it, they manipulate it. That's what's crucial I think to be able to learn it better, to be able to really experience it)." Even Briton was pleased with the event. "Kung hindi siguro mahalaga sa kanila yung subject na science. Siya mag i-start. (If science was not important to them before, this project may make it start)."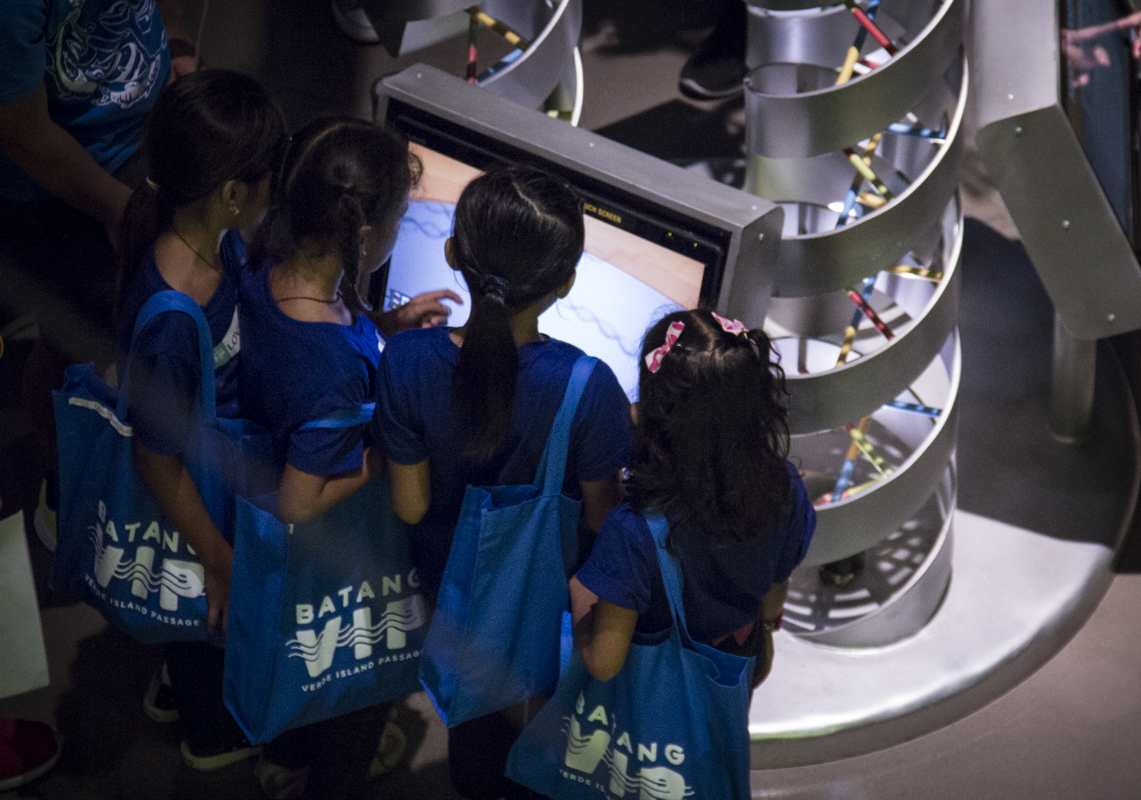 Social media
According to Petines, The Batang VIP project would not have been made possible without the support and effort of the public. The project attracted 50 donors and 40 volunteers. "The volunteers who showed up were from all walks of life and it was so nice to see total strangers work together and sincerely want something good for the kids of Isla Verde, kids who they only saw and knew about through a Facebook album and word of mouth," she says.
Both of Petines's advocacies went viral because of her sheer belief in her own causes. For her, one way to make a change is to share the experience. "Share your cause and open up opportunities for others to give, too. This way you empower not just your beneficiaries, but also others who don't seem to need help."
Indeed, Petines's optimism is a beacon of light in a sea of hopelessness, especially according to Baguio, who says that she's "always been a visionary."
"People are more inclined to do good than bad," Petines says. "If we want things to get better in this country, we have to have faith that we could all be good and that we could all be better people. We just have to find and create opportunities to bring this out of each other."