It's no secret that pet owners around the Philippines adore their beloved dogs and cats. Groups on Facebook, like "Who's your pupper, senpai?" and "Dogspotting," along with memes around the internet, celebrate the simple joys that our pets bring us everyday.
Sometimes, seeing these posts entice people to get a pet of their own. The truth is that many potential pet owners are unaware of the benefits to adopting pets rather than buying them. Here's why you should adopt your next furry friend:
Adopt vs. shop
Pet owners in the Philippines usually purchase their pets through online shops, pet stores, and breeders. While these dogs sit pretty in shop windows and online photos, many of them come from puppy mills and backyard breeders.
Puppy mills are essentially breeding factories where dogs are bred to death for the purpose of producing more puppies for the pet-shop industry. These facilities are almost always filthy and unkempt, with most of the dogs living in horrid conditions. Dogs born and raised in puppy mills often have little to no food and water, no adequate veterinary care, and no exercise or socialization. Cages can be seen stacked above each other, which means that dogs basically urinate and defecate on other dogs.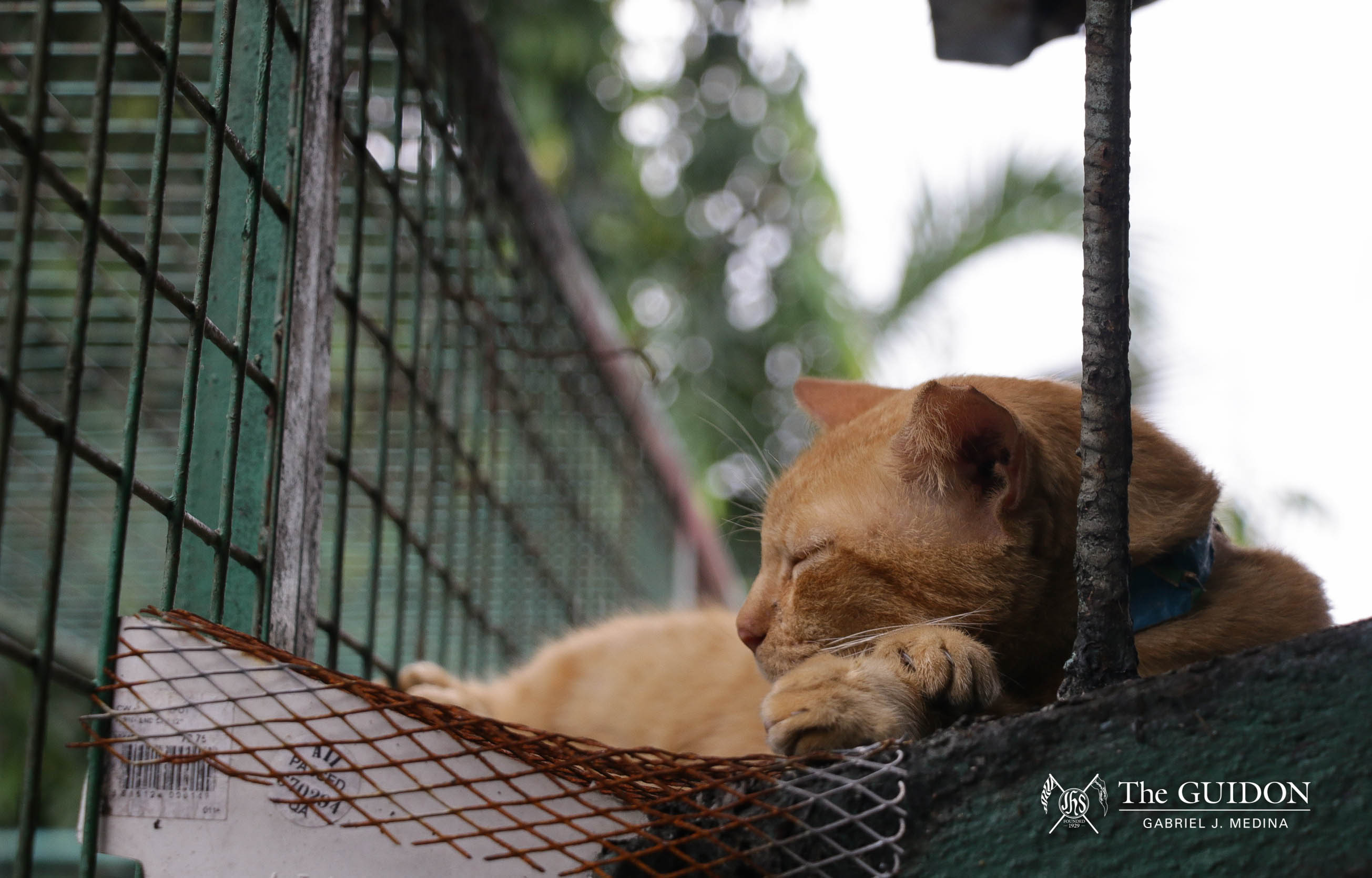 Backyard breeders, on the other hand, are amateur breeders that are inexperienced with common breeding practices and often use inadequate means to breed their animals. These types of breeders ignore blatant health problems, neglect breeding standards, and engage in the business purely for profit. On the other hand, responsible breeders would ensure that their dogs followed a specific and ideal size, coat color, and weight.
As a result, the animals that come from these places have a number of genetic defects, illnesses, and behavioral problems. They may be prone to illnesses specific to their breed, such as hip dysplasia for large dogs like German Shepherds, or respiratory problems for dogs like pugs and bulldogs. If you're not careful, buying from these places could provide you with a potentially sickly pet.
As opposed to purchasing or buying from stores or breeders, adoption allows potential pet owners to choose a pet from the shelter and give them a home. The majority of animals in shelters are mixed breeds; this means that the animals have less of a chance of developing breed-specific illnesses. Shelter animals also cost significantly less than store-bought animals. There will most likely be an adoption fee upon adoption of the animal, which may already include vaccinations and/or spay and neuter services. Adoption also cuts business away from an industry that thrives on irresponsible and cruel breeding, and put more focus on animals that are in need.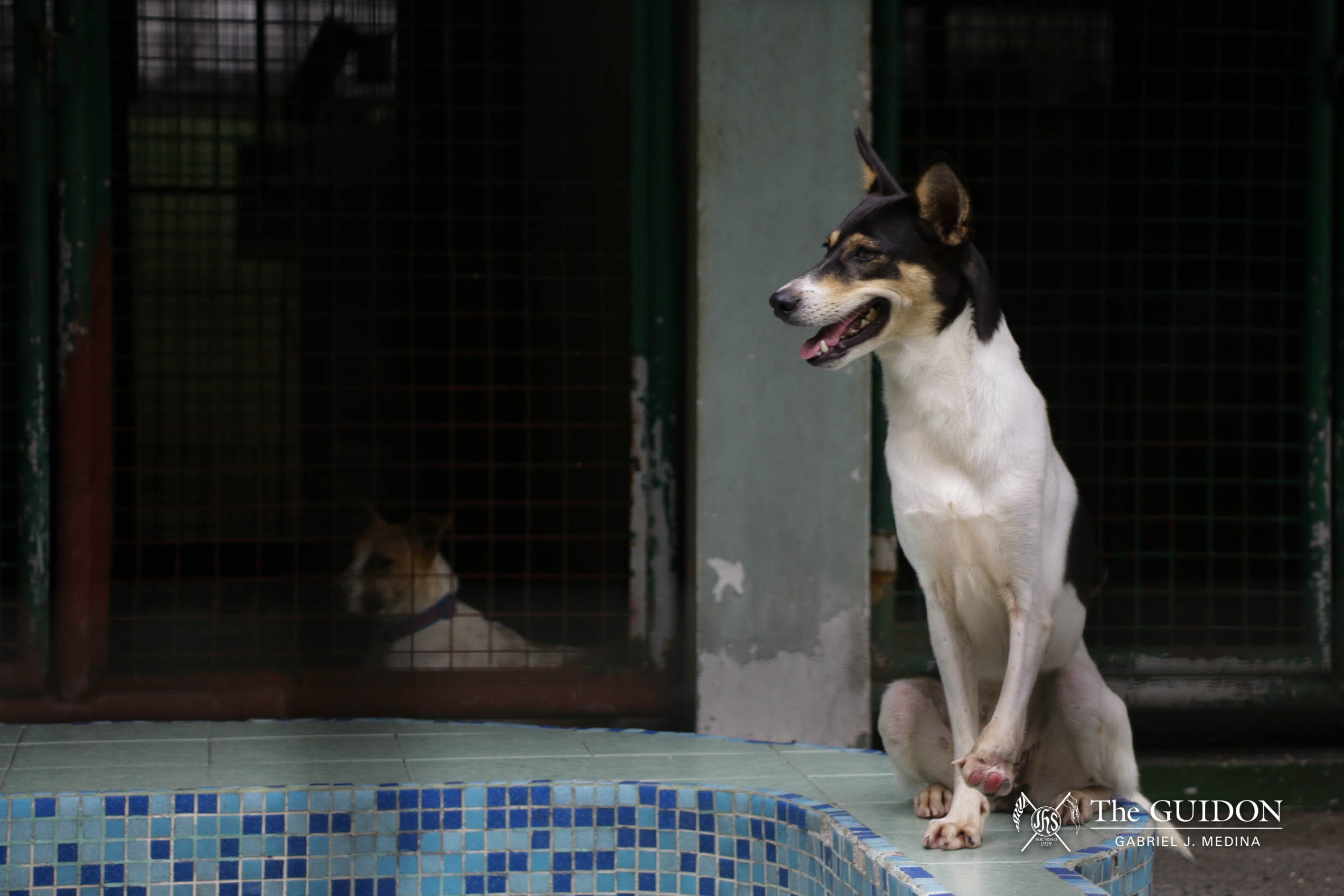 Making a paws–itive impact
In response to pet shops, online stores, and backyard breeders, rescue groups like the Philippine Animal Welfare Society (PAWS), Compassion and Responsibility for Animals (CARA), and Philippine Animal Rescue Team (PART) have been fighting back by setting up animal shelters throughout the country. With millions of stray cats and dogs roaming the streets in the Philippines, these rescue groups are providing avenues for homeless animals to find a loving forever family. They offer adoption services for the hundreds of dogs and cats in their facilities and advocate for this method of pet ownership.
Adoption, however, is no easy process. As Sharon Yap, PAWS education officer puts it, "Kapag pinaghirapan, siguradong mamahalin (You work hard for what you love)." Animals in shelters are either victims of neglect or abuse, many of which still have ongoing cases, like Wacku, a dog in PAWS whose upper muzzle was chopped off for dog meat.
Rescue groups have to take extra precaution to ensure that the animals don't experience cruelty again. Potential adopters may complain about how tedious adoption is, but rescue groups have to go through such a rigorous process to find loving homes for the animals. These adopters are required a number of visits to the animals in the shelter, interviews with rescue group representatives, and even house visits by the rescue groups themselves before they can finally adopt a pet.
By choosing to adopt, you also give animals a second chance. Trust is something that is difficult to regain, but with adoption, animals are given an opportunity to leave their grim past of neglect and abuse behind and to start anew with people who would take care of them.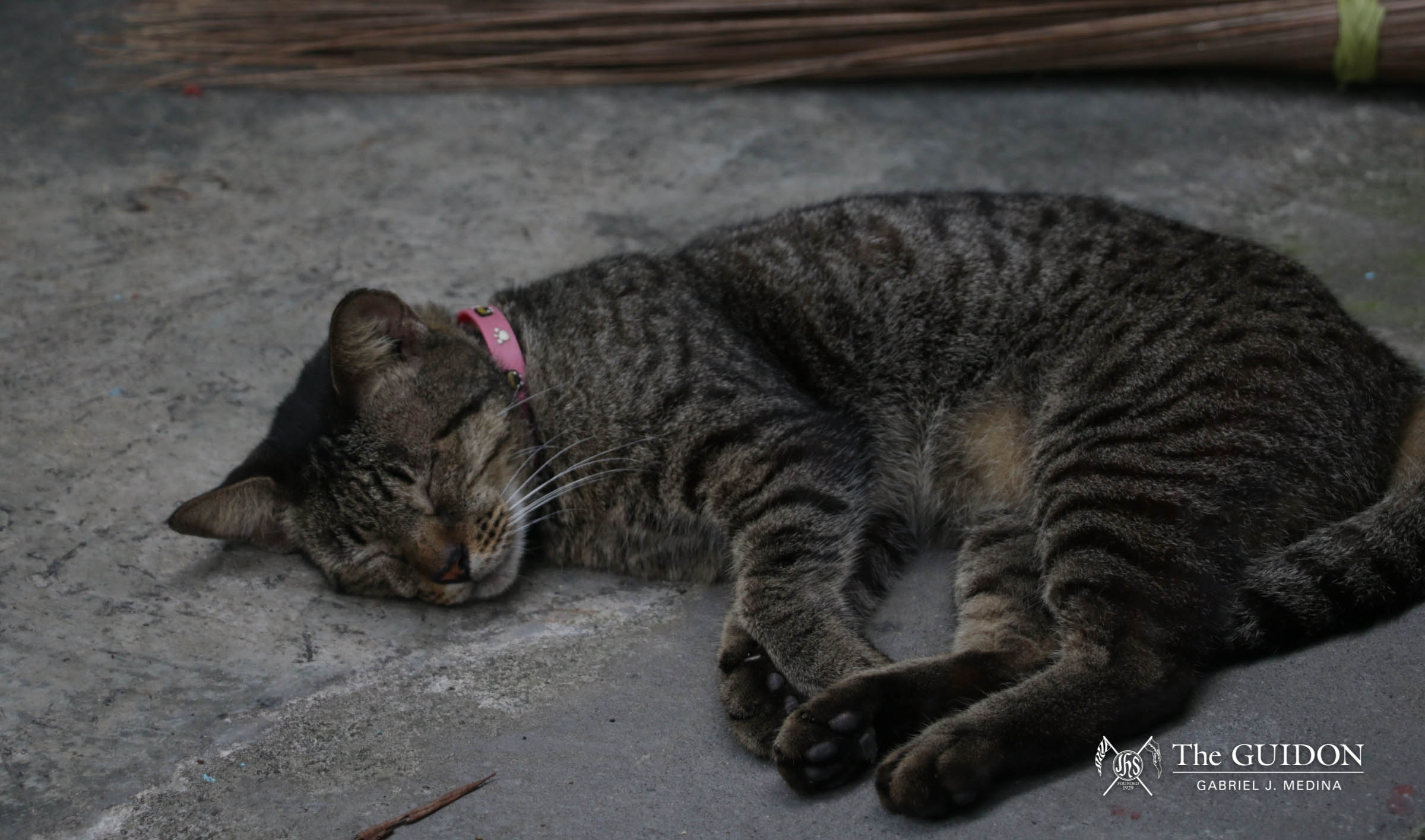 Adoption is more than just about fostering an animal. Adoption is about integration into the family–it's all about giving love. Animals are just like people in that they too long for care and affection, and adoption provides the perfect opportunity for people and animals to build what could develop into a long-lasting bond.
So, is adoption worth all the hassle? Yap said that the best part about adoption is that you save more than just the animal you're adopting. Every pet adopted means more space for other rescued animals at the shelter. Many shelters are close to their maximum capacity, and with the growing number of animals in need, there is a growing need for more people to adopt. According to Yap, PAWS currently houses over 230 cats, a majority of which come from Ateneo.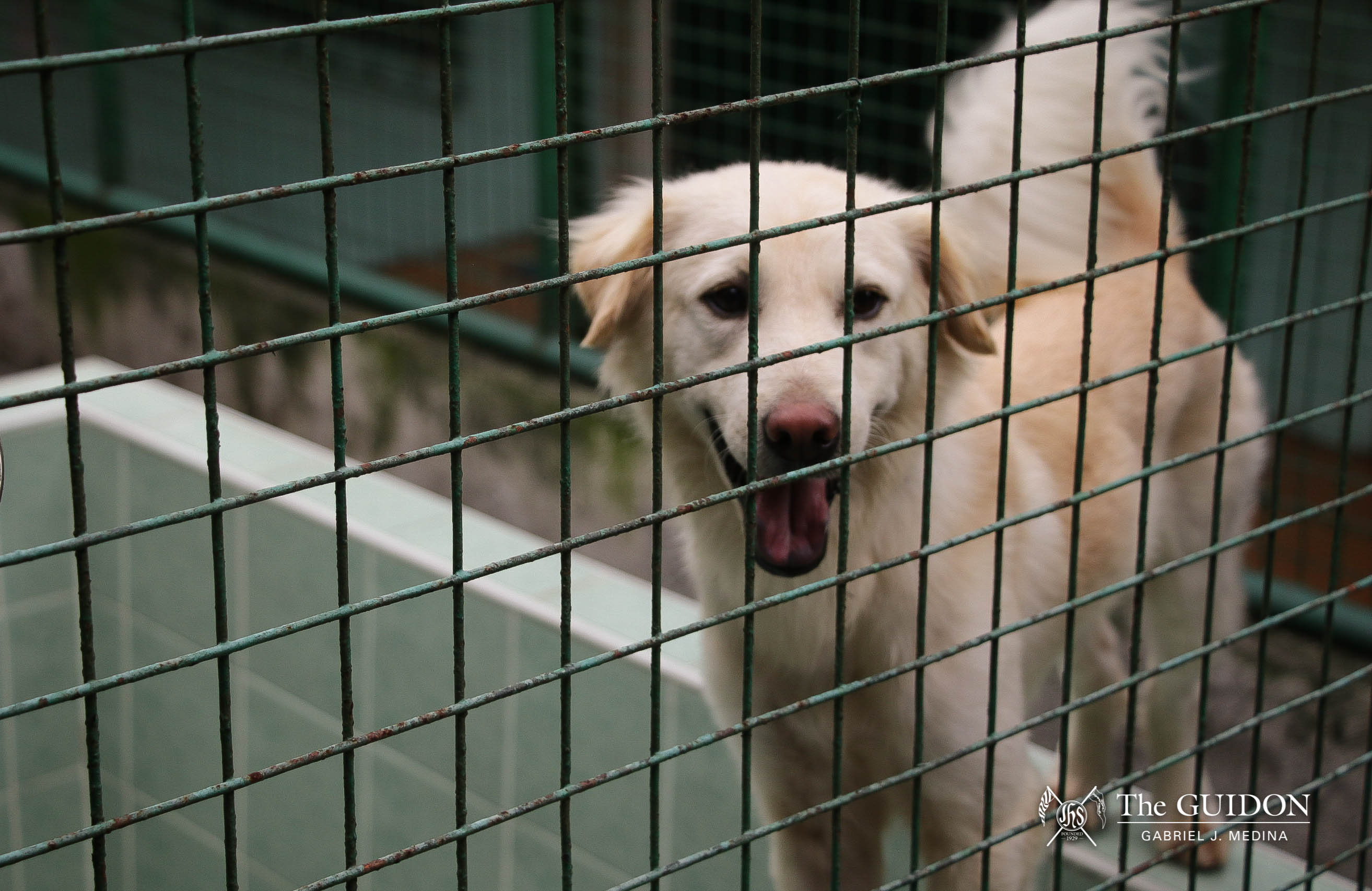 Man's best friend
"Seeing a dog that used to be afraid of humans and seeing them develop until they slowly trust you and be more playful to you and others–that's the rewarding part," Yap says. The animals give nothing but unconditional love, and they want nothing more than homes that could take them in.
Adopted pets can give just as much love as pampered pooches. If you're a dog person, you might even become a cat lover once you give animals at the shelter a chance. According to Yap, when you actually get to spend time with the animals, "Nawawala ang pagiging dog-person at cat-person (You're no longer only a dog-person or cat-person)."
If you're looking for a new dog or cat, adoption is the way to go. Not only is it affordable, but also literally life-saving. Adopting doesn't just take animals off the street, but also makes room for more unowned pets to be cared for at the shelter. The advocacy behind adopting focuses on the well-being of the animals, rather than the profit. If you take the chance, you might just find your new best friend in the corners of a shelter.
Photos by Gabriel J. Medina.