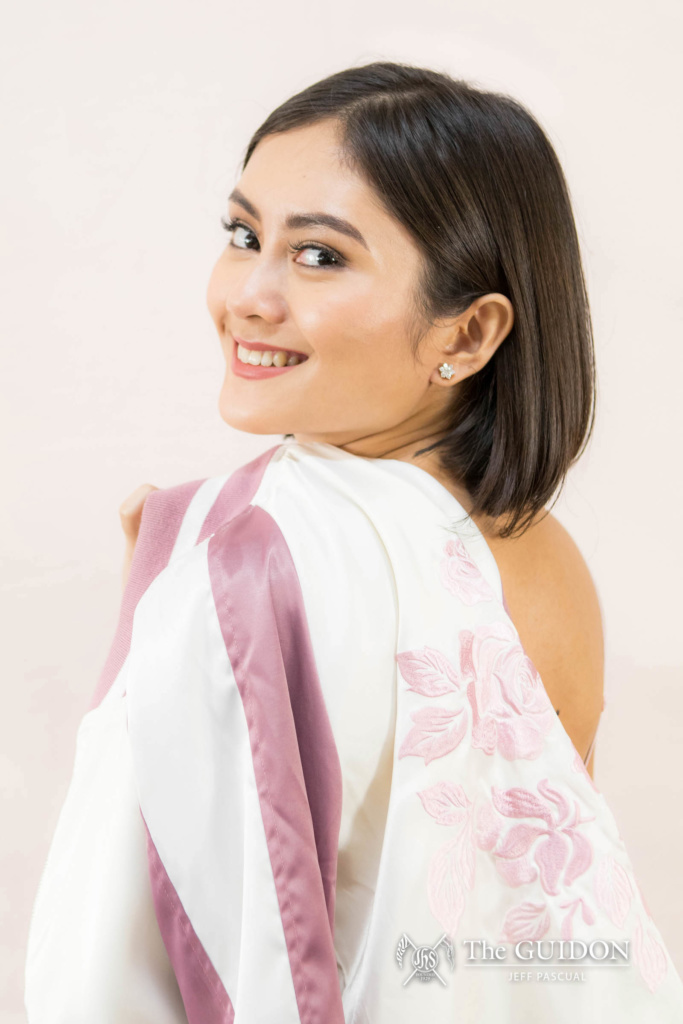 Issa Baraquel: The donya returns
By Luisa C. Jocson and Franco M. Luna
On the day of the interview, incoming Communication senior Issa Baraquel arrived obscured from view, hunched under a pile of tops, tees, and every article of clothing imaginable. A cascade of dresses and jackets draped on her back and a pair of heels in tow, the scenario was the perfect representation for the three-peat OrSem host: a sassy, but classy donya ng bayan, as her tagline says.  
"[It's] because I'm very donya," she laughingly admits. Despite her flamboyant persona onstage, she finds delight in the simple joys in life. Her many interests range from Korean skincare, to events management, to iced coffee. She says the ultimate dream would be to take her hosting skills even further. "You know, my dream is to have a lifestyle show. I would love that," she says.
Of her hosting style, Issa says her real personality does not stray too far from the character she adapts onstage. "The way I host is the way I talk naman. [When] people ask me for advice, I just tell them [to] be yourself," she says.
For Issa, her three-peat hosting stint is more than just a gig. "It really is [all] about the freshmen. Just seeing them in general is what stands out to me," she says of her long-running involvement in OrSem. "When you're part of any bit of the OrSem process, the hype is crazy. There's something about OrSem that just brings everyone together."
"For me, OrSem is literally the first taste of the Ateneo life and the Ateneo culture that they are about to enter for the next four years," she adds.
The seasoned veteran cites her own OrSem experience as one of her major inspirations. "When I was a freshman, I super loved it. Until now, my block is so close. It's really a once in a lifetime experience. Everybody says this, but it's true: no other school does it the way we do," she says.
"Don't waste time thinking about things that, at the end of the day, you won't care about," Issa says to the incoming freshmen. "I think we all put too much pressure on ourselves, especially [in] our generation. We each have our own story and our own pace."