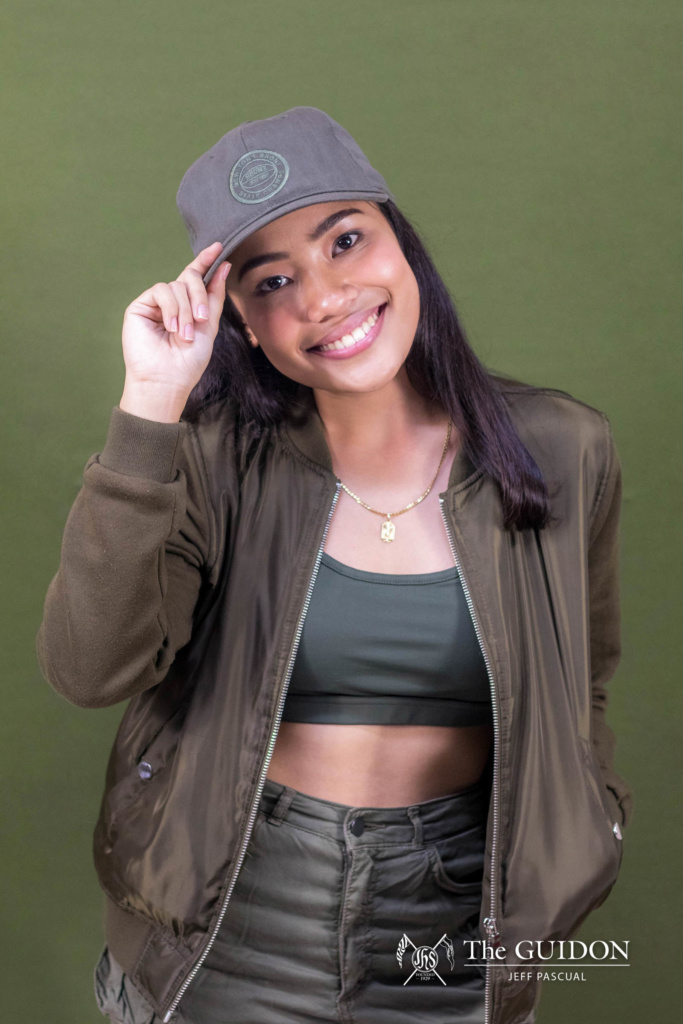 Karla Habaluyas: Tiny but feisty
By Frances Matugas and Patrick L. Roasa
Upon meeting incoming Communications Technology junior Karla Habaluyas, it's easy to see how well-rounded she is as a person. Aside from her many hosting gigs, Karla dances for ACTM, her home org, attends acting workshops, manages time for friends and family, all the while juggling academics. She has also worked with Magis Radio and Monster RX 93.1. In spite of all this, she believes her OrSem journey will be a new and defining experience for her as a host.
After failing to land a spot as an O-Host last year, Karla worked even harder to get where she is today. "I have to say that after my auditions last year, it really drove me. It inspired me to really try my best to improve as a host," she shares. From there, hosting gigs with ACTM and ACOMM popped up left and right, and now she's set to be one of the voices of this year's OrSem.
For Karla, it's important as a host that the program stays fun and lively to help the freshies get through not just one, but two long and tiring days. "It's really a passion of mine to entertain people, and I think OrSem is the best avenue for that," she says.
Underneath her center-stage personality, however, is a determined and hardworking student. "I'm really studious. Honestly, my schedule is so busy. There [are] always so many things I [have to balance]," she admits. "But then, na-cope pa rin 'yung studies ko because as I mentioned, that's my number one priority."
As for her message for the freshmen, Karla encourages them to take it easy. "Number one, be yourself," she says. "[You] don't have to pretend to be someone just to be accepted." Aside from this, Karla muses, "[I want] the freshies to take every opportunity they have in college. After I've taken all the opportunities that were thrown at me, look where I am now. I'm so happy, so content, and have grown so much as a person."
Now reaching for her own opportunity as an O-Host, Karla hopes to set the freshies on their own courses as they begin their individual journeys in the university.