Today was a Thursday like any other—except for the fact that we had just come back from a badly planned, not-so-well-executed impromptu road trip in search of our roots, largely inspired by Jack Kerouac.
In view of National History Month, we decided to throw our Thursday so inconceivably far back, spanning the time frames of the 1600s to 1970s, to be precise. Sure, Kerouac had no problem in the land of the free—free of roadblocks and unreliable traffic enforcement. Perhaps this country isn't ideal in its infrastructure or traffic management, but we are in search of history, my friends. This goes way beyond the prototypical road trip.
It's always been the dream to have a staff-wide road trip, after all. And what better staff is there to try such a ludicrously spontaneous and dangerous stint other than Vantage?
Well-equipped
We'd advise you carve out a full day for this venture, but since it was a school day, we meet up at 2:30 PM. It'll be our photographers Sam and Andie, Vantage Editor Santi, Belle and I embarking on this journey. We take an inventory of all the things we have at the moment:
[x] Sam and Andie have their cameras.
[x] Santi is our ride.
[ ] Our itinerary has been planned out on Google maps.
What? Nobody bothered to look up where we're going? I guess we're winging it, then.
¡Vamos!
What goes on in the Philippine Coconut Authority? The mental image I've formed betrays all seriousness. We should have a #VantageGoestoPCA experiential feature.
We just passed the building on the Quezon City elliptical. Our highly detailed itinerary doesn't betray our complete lack of planning. Our planned route to Manila: From here, we pass Quezon Avenue, watch out for the Welcome Rotonda to exit to España, pass Lerma Street and then cross the Quezon Bridge.
The conquistadors had Miguel Lopez de Legazpi. We have Waze.
First things first
"Guys, Burger King is 10 meters away."
Cheers resound from the three other famished, academically oppressed students on a budget. "Great! I only eat processed food," Andie says. I just met her today, but I can tell that we are going to be friends.
"You guys know that Sam's recording, right?"
Nope, they're still talking about penises.
Grit and noise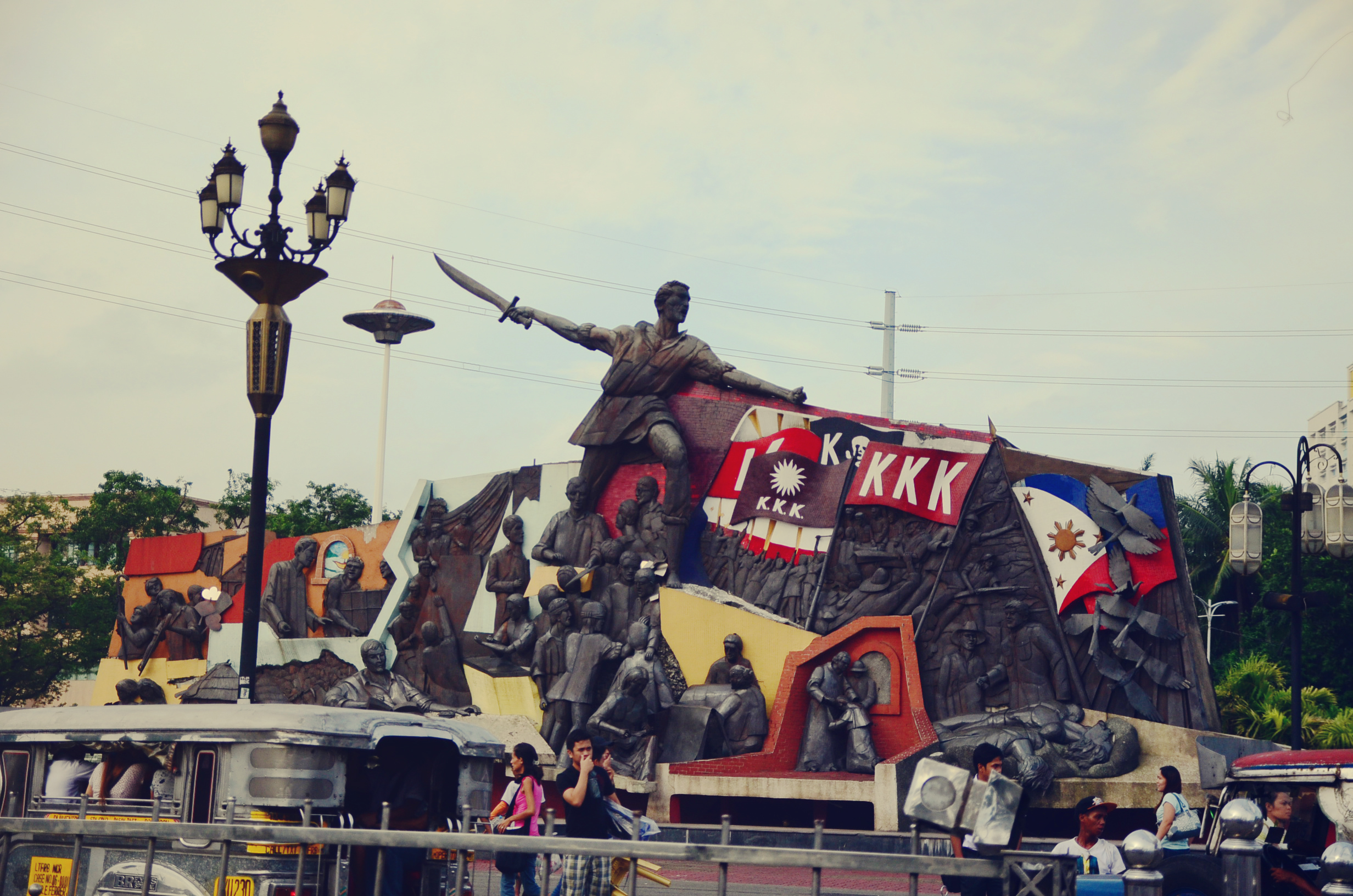 There was social media uproar over what Bourne director Tony Gilroy had said while filming the latest film in the installation, Bourne Legacy (2012). "It's just so colorful and ugly and gritty, raw and stinky and crowded," he mused, noting how it fit the Bourne aesthetic due to those qualities.
In retrospect, nobody could blame him for the backhanded compliment. Seeing conglomerations of oddly-matched buildings, hearing the din of vendors, looking at passers-by from all walks of life, makes for all sorts of imagined specters of danger.
Our windows are rolled down, but we keep our limbs and belongings very, very far into the car.
UST
We pass by the pontifical university in España. The institution has been standing since 1611. Although they are competition in our basketball games and have given us so much flak especially in the height of Reproductive Health Bill debate, we can't help but admire the reconstruction of the Arch of the Centuries, a national cultural treasure that has been a part of the university's history since it was still in Intramuros.
Quiapo Church
"You can buy spells there. Oh, and also abortions."
At this point, I'll believe anything about this place. The iconic church is an unlikely marriage between devout Catholicism on the inside and folk witchcraft on the outside. Stalls outside sell rosaries and novenas, but also all manner of charms and spells that border on the implausible. The inside houses the Black Nazarene, famous for staying miraculously intact after being aboard a boat that caught fire, hence its color.
Standing since 1588, it's been worn down and renovated several times. Its antiseptic white hue matches the saints on its exterior, which look like paint-by-numbers masterpieces by now.
Quezon Bridge
By the time we cross Quezon Bridge, we know almost immediately that we aren't in Quezon City anymore.
The traffic is just as bad, if not even worse, but the infrastructure looks like it shouldn't have been approved on such terrible terrain in the first place. Belle, being the niece of national historian Ambeth Ocampo, informs us that the unevenness is the result of attempted reconstructions after Japanese-era bombings.
The MET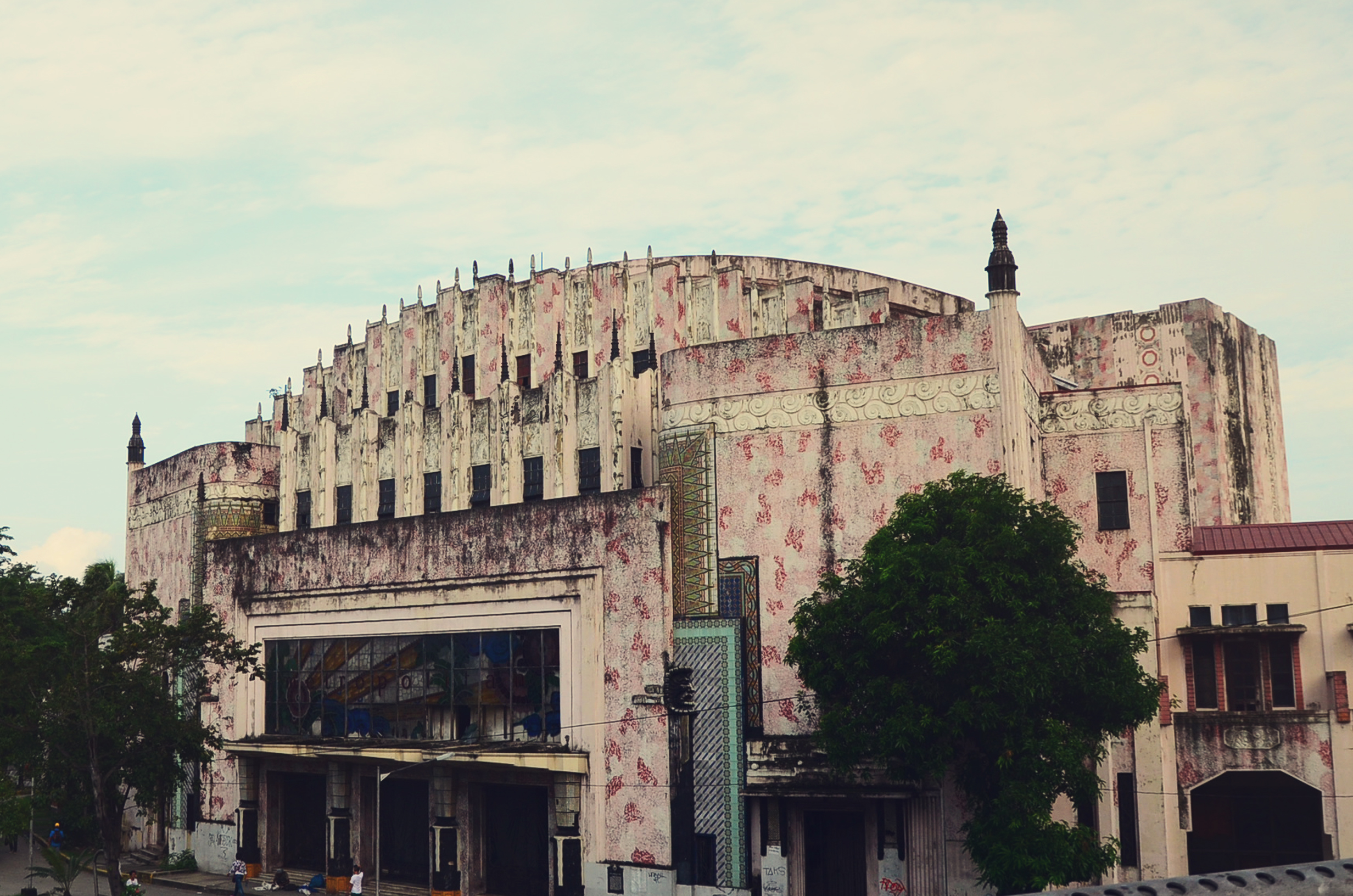 To the left of the bridge, we spot the defunct Metropolitan Theater, which we all agree was an architectural beauty at the cusp of the 20th century. The 60s were unkind to the building, as it now barely exists to Manileños, save for the homeless that it houses. The claims are that it was abandoned due to political reasons, being funded by Imelda Marcos in the time of Cory Aquino.
We don't stay to check if we can get in. We leave before the sleeping vagrants spot our vehicle.
Ermita area
We've reached Padre Burgos Avenue, the long, highly congested stretch of road close to all the neo-classically designed government buildings. Andie attempts to photograph each one.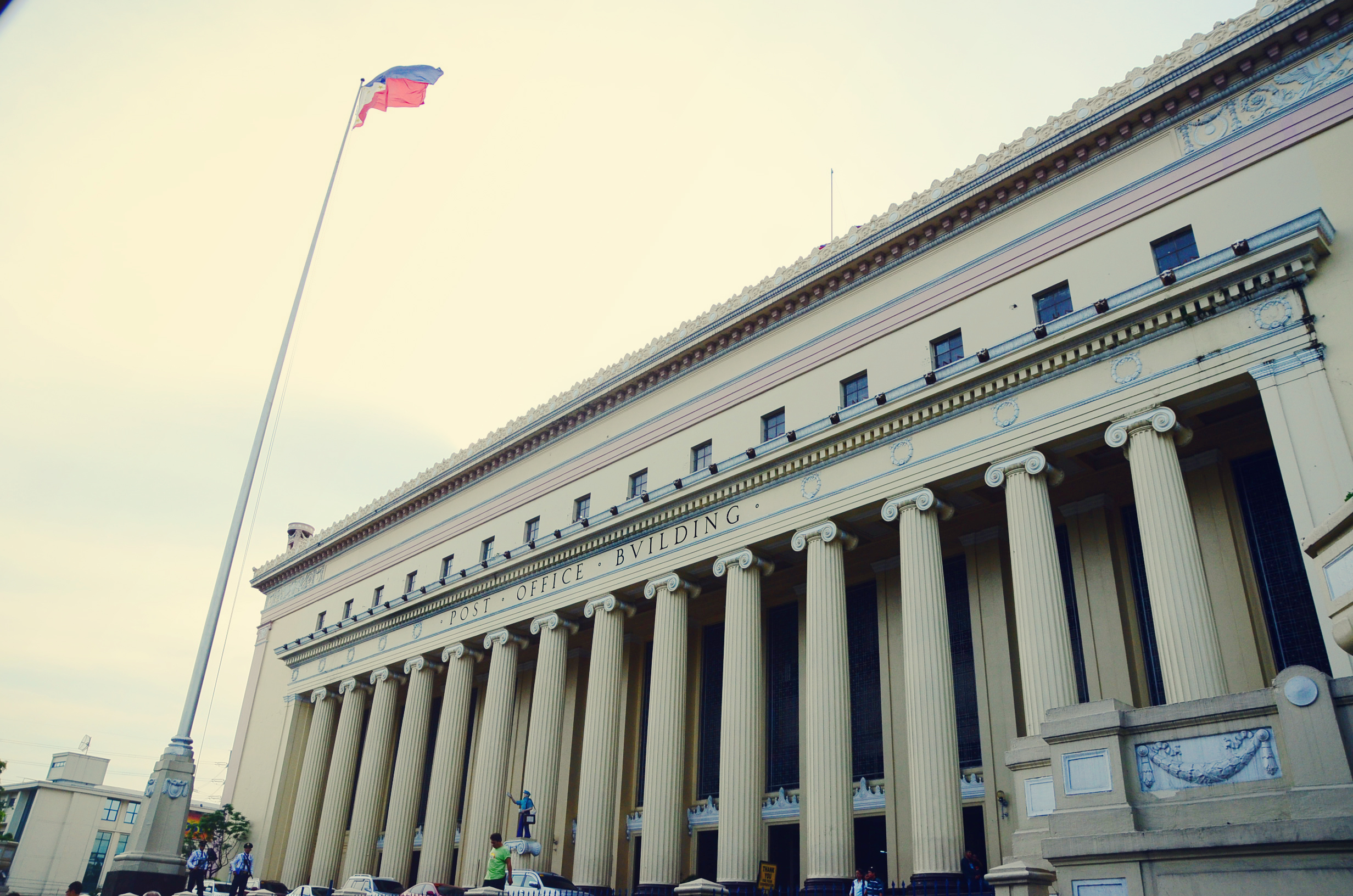 We ask for a picture, and the Manila Central Post Office guards happily oblige.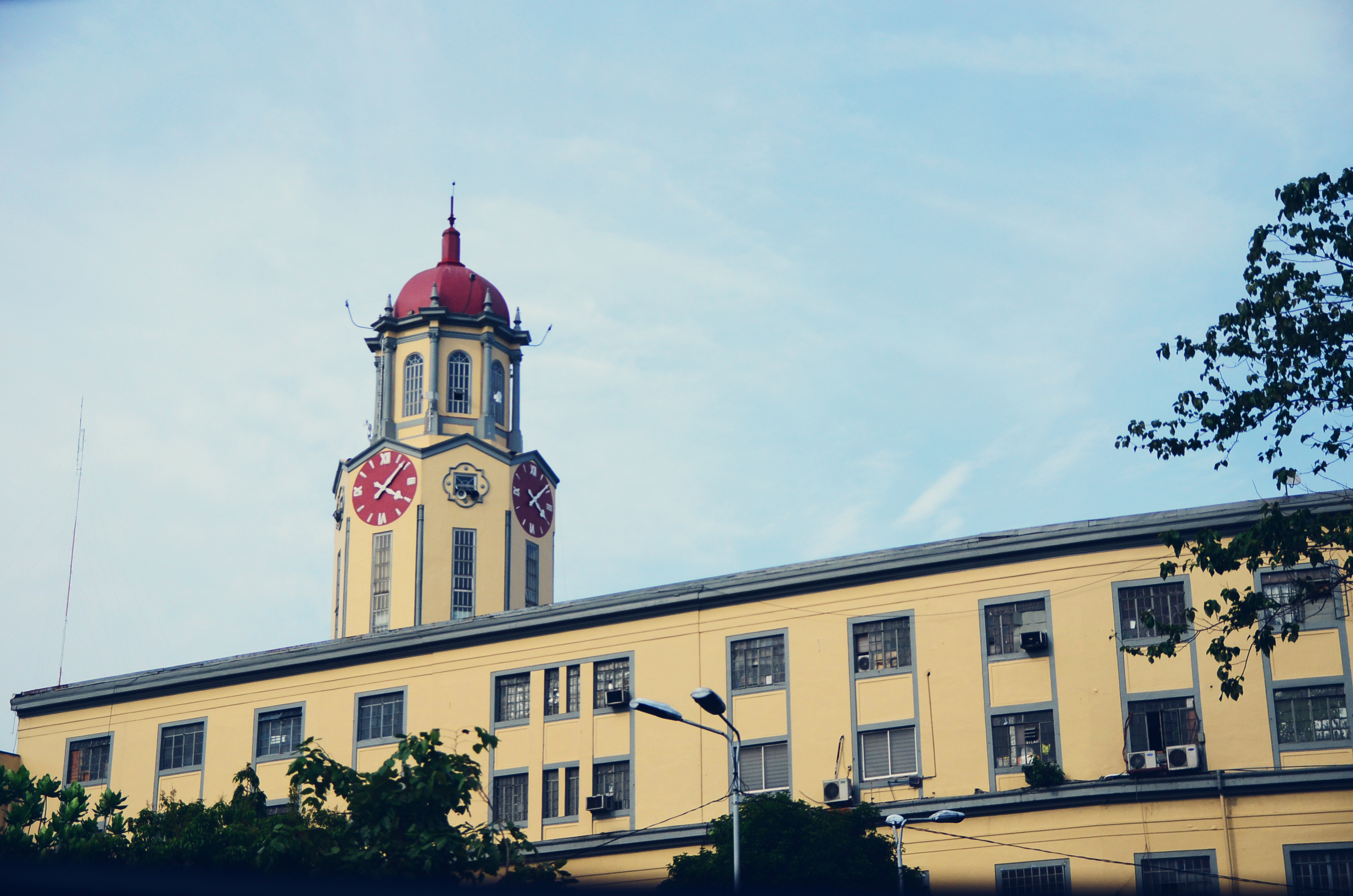 We take our time cruising through Padre Burgos and snapping pictures, both for this article and for Instagram. It occurs to us too late that we are kind of, sort of swerving. Or at least that's what the traffic enforcer says. We get caught outside of the city hall, too—what a scam. Santi's license is now held captive by the ticketmonger. I guess Santi will have a mandatory part two to this road trip, the poor guy.
National Museum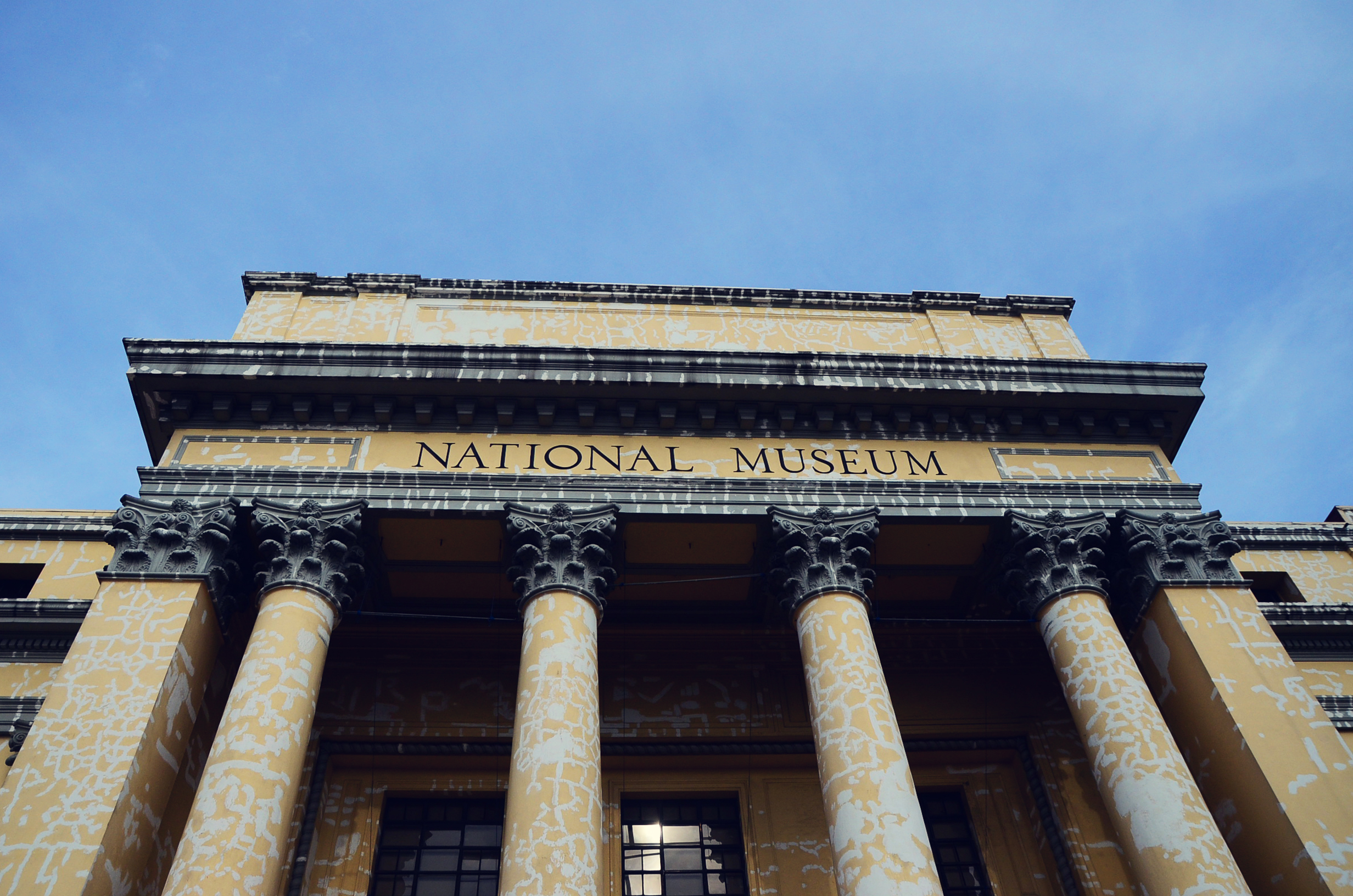 We drive by the architectural wonder, the National Museum of the Philippines. Its façade is guarded by former presidents, sculpted by no less than National Artist Guillermo Tolentino. The building's lavish, classical architecture is not just fitting for this role; it makes it easy to believe that the Spoliarium's home gallery used to be the Congress Building up until 1997.
Luneta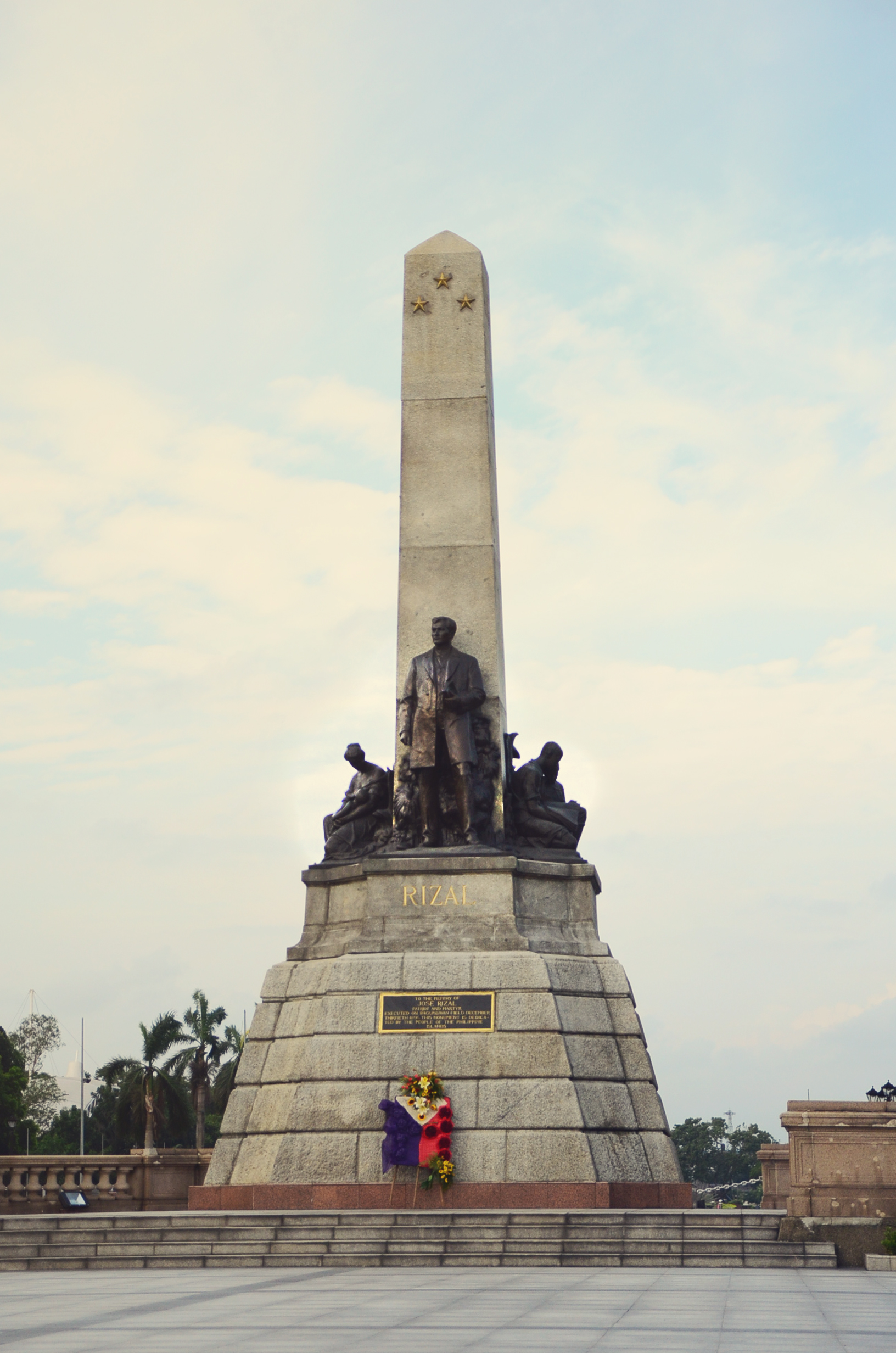 We arrive at Luneta Park, because of course, our Hi 165 professors would never put it past us if we didn't include this in our historical road trip.
We are awfully tempted to run past the guards and touch the Rizal monument, just to see what would happen. We leave before anyone else actually works up the nerve to do it.
Intramuros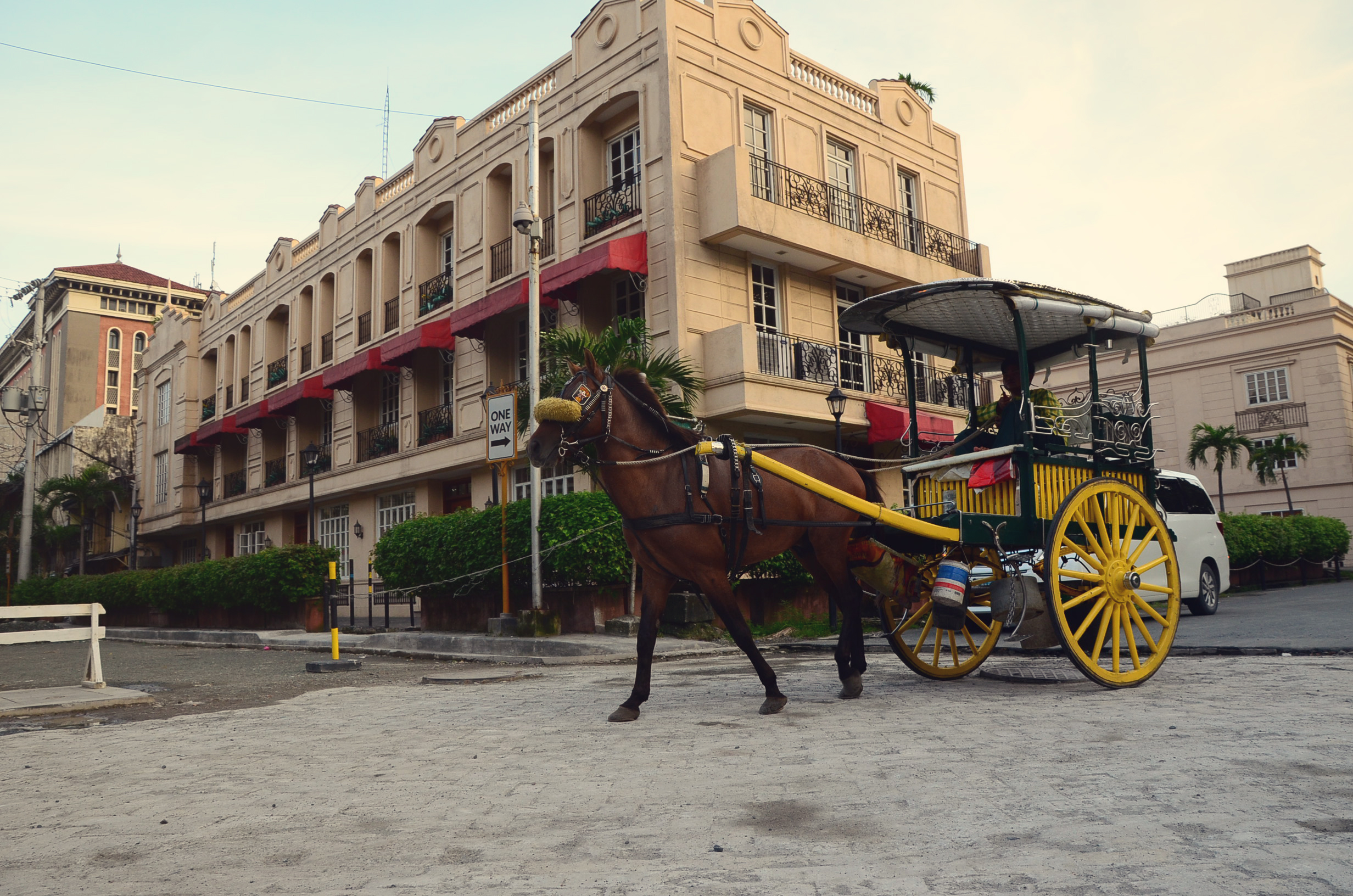 Everyone is humming the Game of Thrones theme song as the wall gets closer and closer. As we enter the gates, we each have our own blasts from the past. This is what our road trip is about, after all. As we drive down the cobbled streets, we are lost in thought, lost in our own respective childhood memories—everyone's eyes transfixed by the changing scenery of the car windows.
We call the attention of a guwardiya sibil directing the traffic. He is excessively bashful, which seems out of character.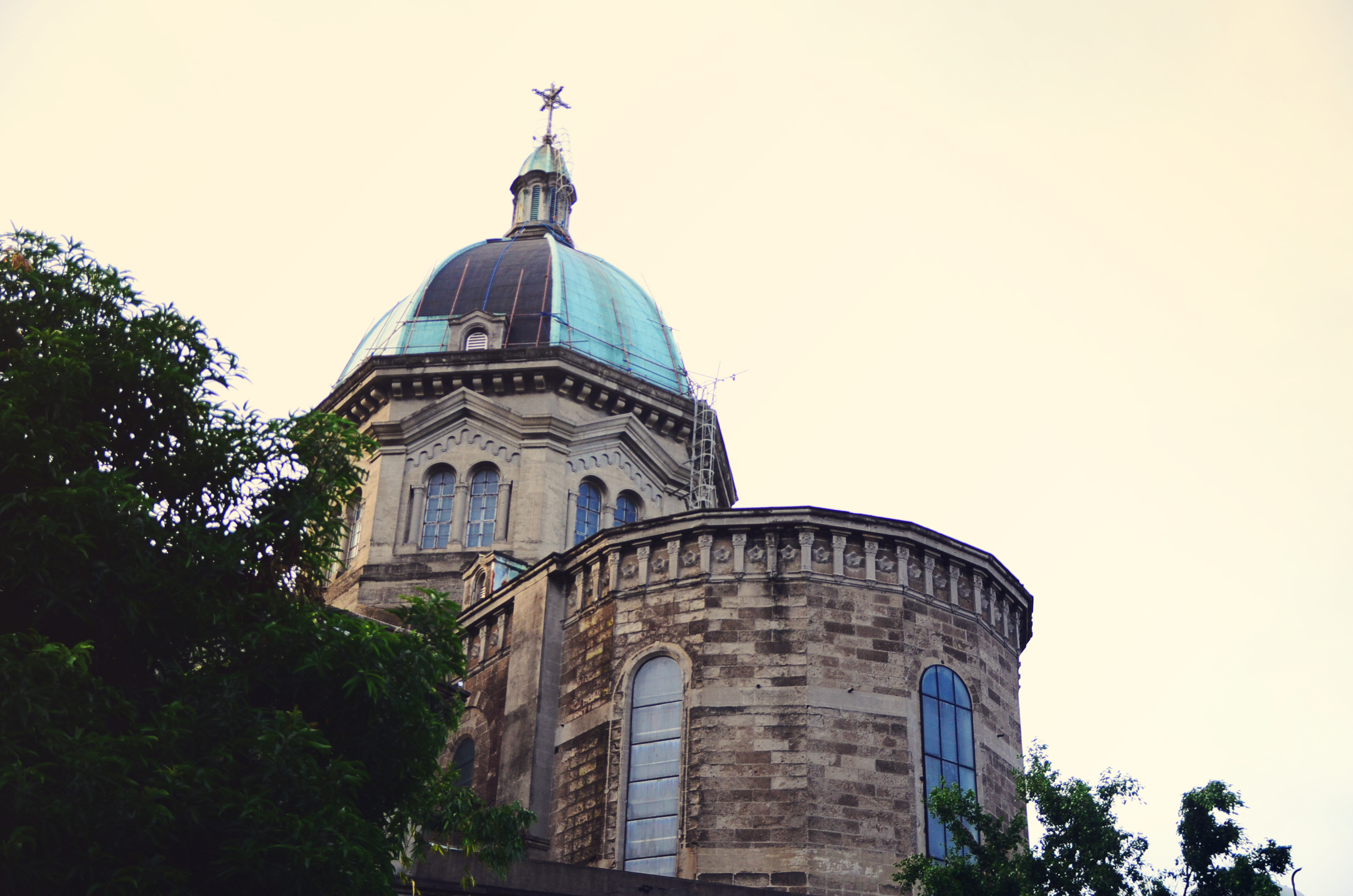 We pass by the Palacio del Gobernador, and the office of The Manila Times. Someone at the back cheekily shouts, "Print is dead!"
Aduana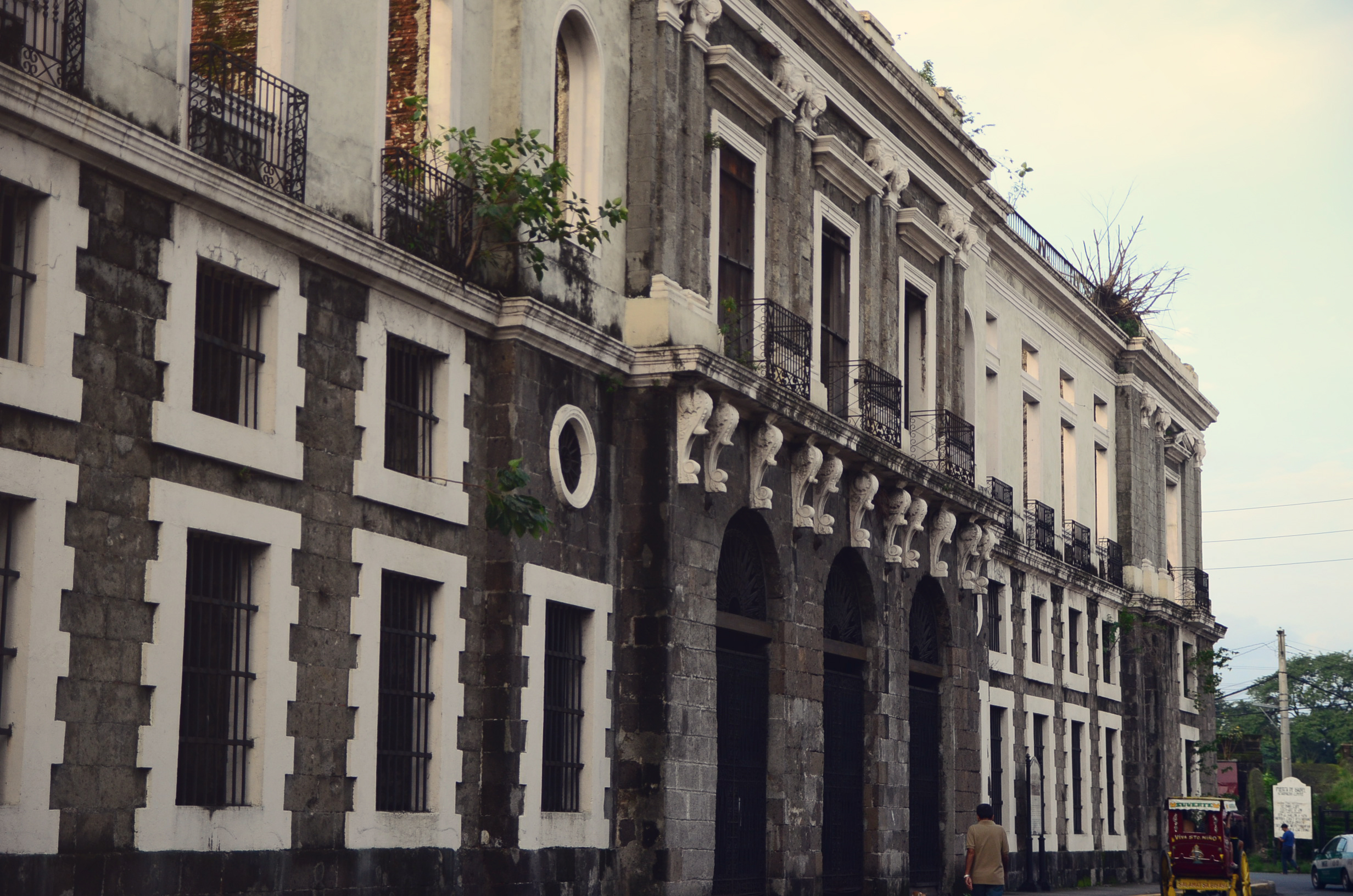 The Spanish-era customs building is nothing but a decrepit veneer now. It is still oddly haunting, in more than one sense of the word; it gives us the creeps just looking at it, but it also looks as though it has marvelous stories from its glory days. The 19th century ruins amaze us with their resiliency.
Fort Santiago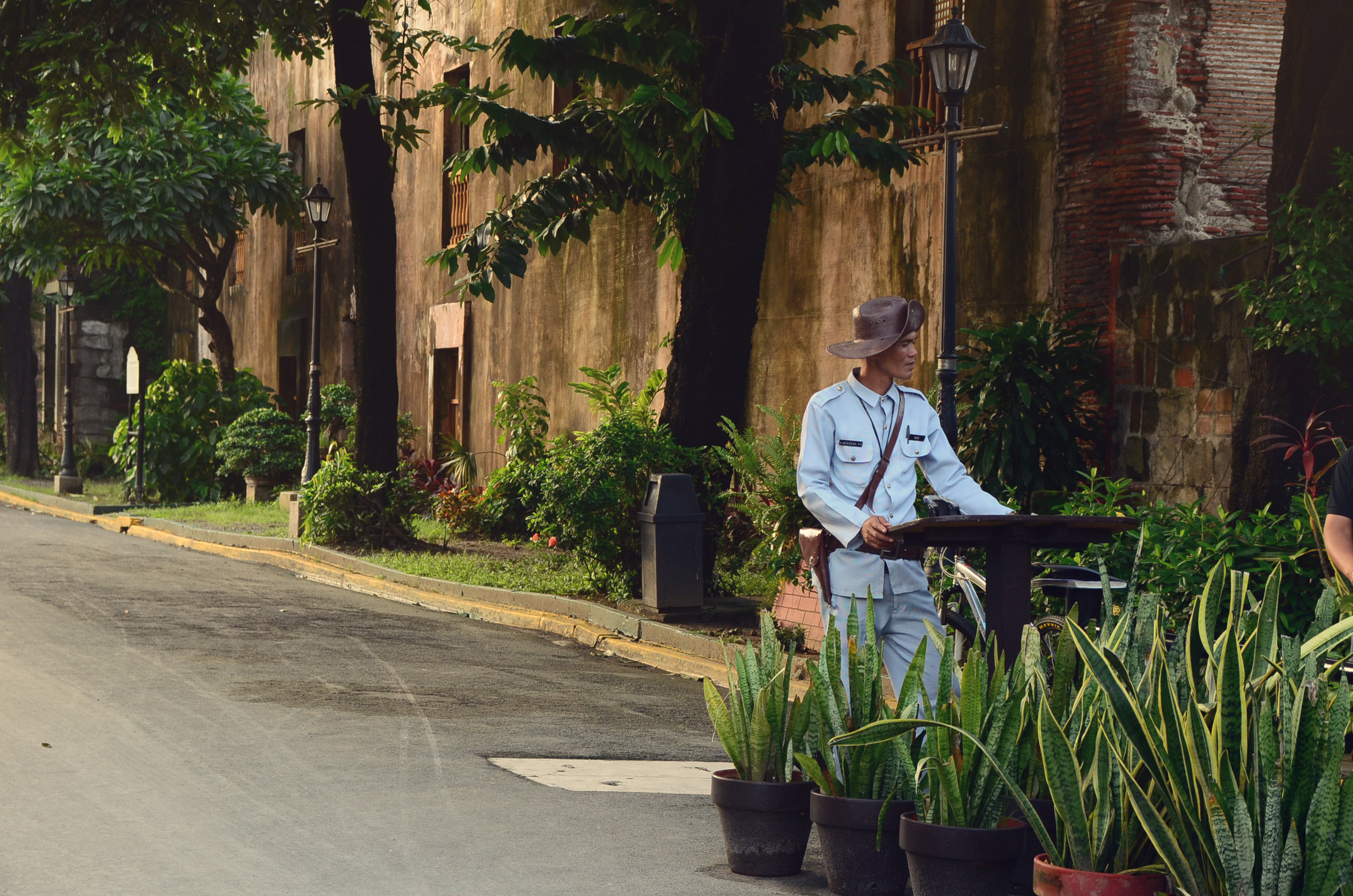 Ah, the staple for every Intramuros field trip. Miguel Lopez de Legaspi established the 16th century citadel for the purpose of defense and imprisonment. This was also where Jose Rizal was locked up later on in the 18th century, before he was executed at Luneta. A chill runs down our spines as we realize we just came from there. We literally retraced our National Hero's death in reverse—sort of.
The guwardiya sibil on this side of the wall hollers, "Miss, pa-picture tayong dalawa!"—now that's more like it.
We all find it amusing that Santi is at Fort Santiago, and take advantage of the photo opp.
Back up the hill
We make it back to school, victorious and still able to catch our 6:00 to 9:00 PM classes (if you can consider being an hour late and sneaking into the back of class a victory).
It was an amazing five hours on the road, getting lost in the underbelly of Manila, in all its grit and noise, and in all its untold stories. Bless all our histo profs for possessing us with the curiosity to go all-out Kerouac for the sake of history.