Kelsey Merritt was working on a paper in Pampanga when she got an email from New York-based agency Wilhelmina Models.
"Alam mo na nasa Pampanga ako, na gumagawa ako ng paper, tas biglang… SUBJECT: Wilhelmina Models (You know, I was in Pampanga doing a paper, when suddenly…SUBJECT: Wilhelmina Models)," Kelsey shares. "I was like, 'Wait lang. What did I just see?'"
That was in August of last year, but since she was well into the first semester of her sophomore year of college at the time, Wilhelmina had to wait. Kelsey flew to New York in April after classes ended, stayed there for the duration of the five-month vacation, and has been slaying the fashion world ever since.
At 19, Kelsey has graced the covers of local glossies like Rogue and METRO, fronted numerous campaigns for international brands like UNIQLO and designers like Vera Wang, and even shot a Maybelline commercial with top model Gigi Hadid—all while maintaining her status as a regular AB Communication junior at the Ateneo.
Fresh from the launch of body wash brand Lux (of which she is an ambassador) the night before, she is all smiles as she meets us at the Manuel V. Pangilinan basement before her first class for the day.
First thing's first
When it comes to Kelsey, the question most people ask is, "Why did she decide to leave New York?" For her, the answer is simple: School is and will always be her number one priority. Even with her blossoming career, she is currently taking on a 15 unit load under the Communication program's Advertising and Public Relations track–which includes Integrated Marketing Communications and Advertising Management electives aside from the usual core subjects.
"To everyone else, school is not important. Parang wala lang (Like it's not important)," she says, "But for me, it's important because you know, modeling wasn't something I really wanted." Kelsey explains that the opportunity was there, and all she did was take advantage of it. Modelling was something she did part time, considering her main focus has always been her education. "It just worked in my favor," she says.
This semester, she had to fix her schedule so that she wouldn't have too much on her plate every week. Kelsey is adamant about work not getting in the way of school, and she takes the necessary measures to ensure that she is focused—even if it means purposely enlisting in a 6:00 PM to 7:30 PM TTh Philosophy class. "If I have that class, I won't take jobs on Tuesdays and Thursdays because I can't do it," she says. "I'm really, really screening my work that I do now, kasi it's important not to get too saturated in the market."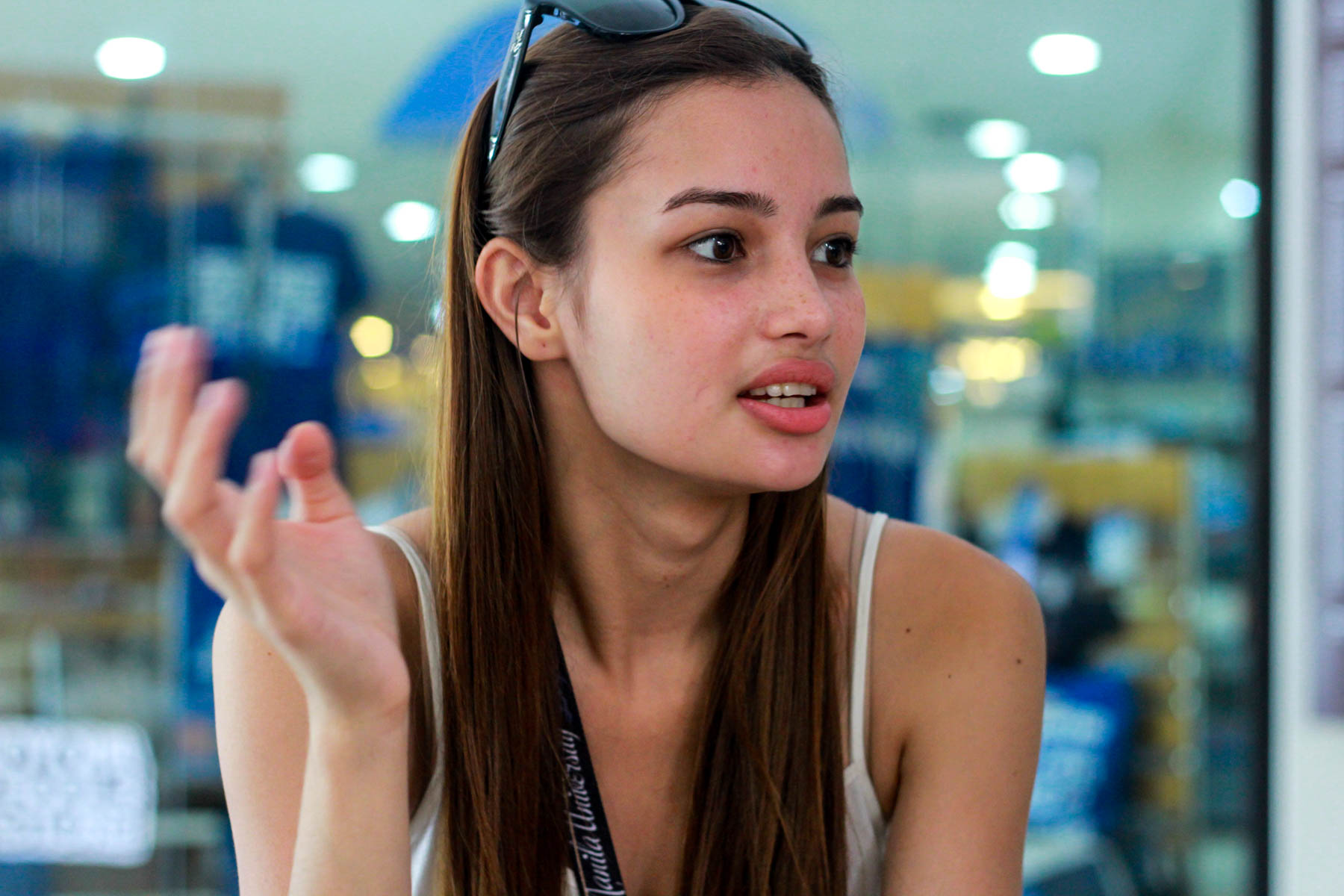 Balancing act
In spite of this, it is clear that Kelsey knows the distinction between being a model and being a student. In between taking bites out of a salted caramel Kythe cake, she tells us one of the most important things she learned in New York: Modeling is a career, and not a lifestyle.
"When you're a model 24/7, it eats you up. Sa isip mo, 'I'm a model,' so I have to be like a model every day," she says, "You know, if I'm not at work, I'm a student. I'm a normal human being. I'm your friend. So that's how I keep myself grounded."
Even so, there are times that her career and her lifestyle choices are put to the test. While she normally doesn't cut class for shoots, she does admit that she's made a few exceptions. One such exception was for renowned designer Vera Wang.
Early on in the school year, she got an email from her agency saying that she booked a shoot for a campaign advertising Wang's White bridal collection. Kelsey gamely hopped on a plane to New York for the shoot, even when she had a paper due the next day. "I was on the plane going to New York. I was crying, because I was doing my paper on the plane…I was so sleepy, so jet-lagged. I wanted to sleep, but I had to finish the paper," she recalls.
"Tapos, after that, on the plane back, I had a long test in Econ, and a long test in Philo na I didn't know about," she says. Instead of crying, she says that suddenly, something switched in her mind and she thought to herself, "Kelsey, you just shot for Vera Wang. Don't complain. You're not in the right state to complain. You know, be thankful."
How did she do on the test? "Okay for a person who didn't know about it," she admits.
Talk of the town
From working alongside celebrities such as Georgina Wilson and Janine Gutierrez to being photographer BJ Pascual's muse, it's clear that everyone loves Kelsey.
"It's hard to talk about what sets models apart. It's an ineffable thing. She's come in with the right look and the right personality at the right time," says Raymond Ang (AB IS '10), who also worked with her for BJ Pascual's upcoming book.
"She's gorgeous and that's half the battle. But what really sets Kelsey apart is a sweetness and an ease. She doesn't try too hard, she just is, and people see that," Ang adds.
Though she's worked with some of the most notable people in the industry, Kelsey shows that sweetness when she makes time for brunch and spontaneous after-class adventures with her friends.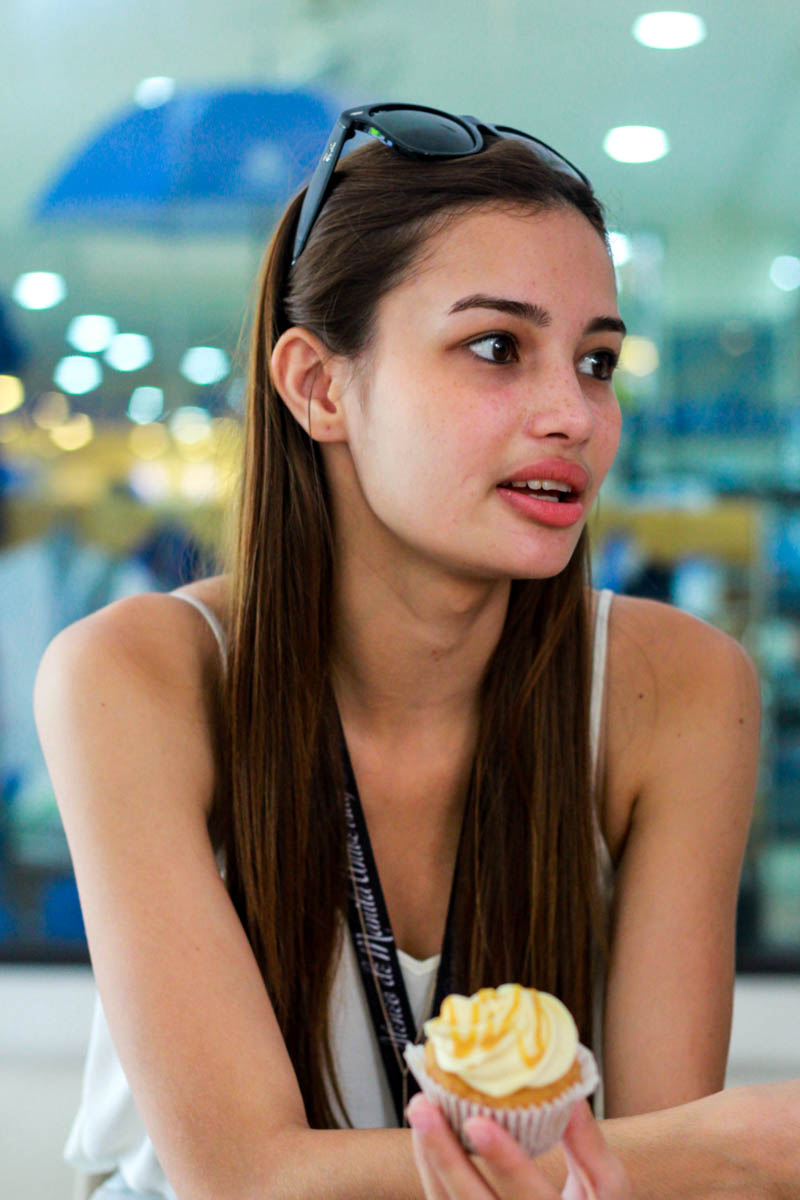 Changing plans
And though there are an infinite number of possibilities for Kelsey right now, she's made it clear that her studies are still her number one priority. Even with a modeling career in New York already lined up for her after graduation, she says that her plans are still constantly changing.
"Who ever thought I would go to New York? I didn't know. For now, my plan is to represent the Philippines," she says. And just like everybody else, Kelsey says her ultimate dream would be to walk down the Victoria's Secret Runway. "If I'm there na, uuwi na ako (If it comes to that point, I'm going back home)," says Kelsey with a laugh.
The decision to leave New York to finish school might not have been something that most people understand, but it's something that she has always stood by.
The bell rings, and she gathers her things to prepare for her Communication Research class. Surely, Kelsey could be well on her way to becoming the next Kendall Jenner or Miranda Kerr. At this point, the prospect of being the newest member of Taylor Swift's squad doesn't seem so far-fetched. One thing is clear though: Kelsey is perfectly aware of what she is capable of becoming, and she doesn't think that this should really affect her personality.
"You know, when I came back here [from New York], everyone said, 'Oh my god, Kelsey! You're still the same!' I'm like, why did they expect me to change? I mean, why should I change? I don't have to change. I'm the same person, I'm just good at my job."
For now, she thanks us for the cupcake ("It was so good! I'm going to get more later."), and heads to the School of Social Sciences building to listen to her professor's afternoon lecture.