For Blue Indie Komiks (BLINK) Editor-in-Chief Richard Mercado, assimilating a love for komiks into Atenean culture is the immediate goal. What initially started out as a personal passion, eventually turned into a concrete mission and vision for Mercado and his team. Carrying the theme "komiks isn't dead," BLINK spearheads the movement to bring local indie komiks into the Atenean scene.
A fresh start
Established in the summer of 2015, BLINK was the brainchild of Mercado, with the help of Associate Editor Gaby Taylo, Secretary-General El Cua, and a few others inspired by the thought of turning their love of comics into a community; they aimed to fuse their passion for the art of comics alongside the struggle of conceptualizing and creating their own work.
"The goal is to make komiks inside Ateneo through BLINK. Building together, and then making komiks, and then getting more people in and hopefully getting the whole Philippines into it," says Mercado. "'Yon siguro 'yong ideal (That would probably be the ideal)."
Though there have been previous attempts at creating comic organizations in the Ateneo, members of the BLINK Executive Board feel that these organizations simply existed more as a band of friends sharing a common interest, whereas BLINK aims to create a supportive community that bands together in order to appreciate each other's talents and passions. "It's like when there's passion, there's going to be something that's going to come out of it, and it's going to be epic," says Cua.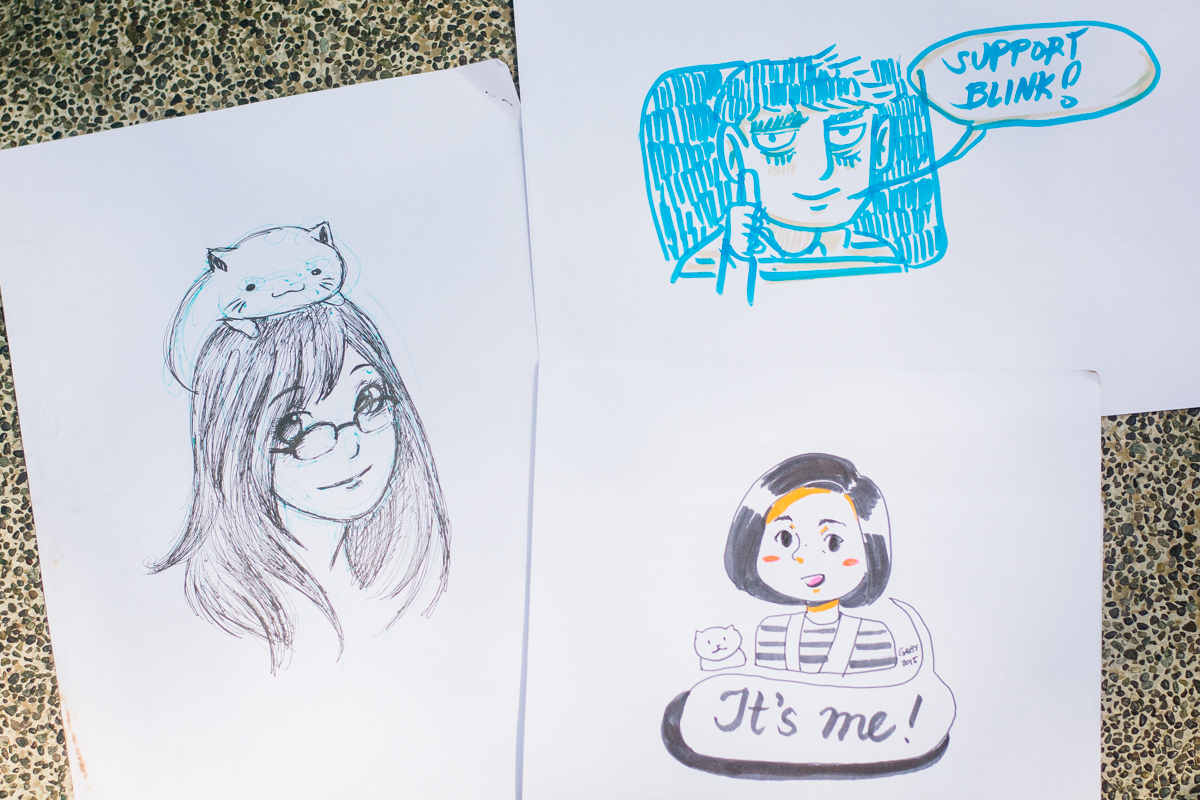 Establishing local
When it comes to the reception of comics within the Ateneo, BLINK felt the need to design activities that drive people out of their comfort zones when it comes to comics. Elbert Or, comic book creator and part-time lecturer for Visual Communication at the Fine Arts Program, comments on some of the challenges he believes BLINK will have to face: "The challenge is really how to tune them in to local comics, to go beyond Japanese manga or American superheroes and actively seek out what else is out there."
As an organization that also aims to put the spotlight on local comics and their creation, Taylo says that BLINK wants to make comic lovers on campus more open-minded when it comes to reading other genres. The executives admit that though many of their members have more knowledge when it comes to Western comics or Japanese manga, they will be providing their members with opportunities to get to know more about local artists and works. As seen in previous works they've released such as "Uy! Si Crush!" and "Aswang de Manila," BLINK attempts to create stories told through the eyes of those growing up in our local culture, while still being able to resonate with audiences outside the country.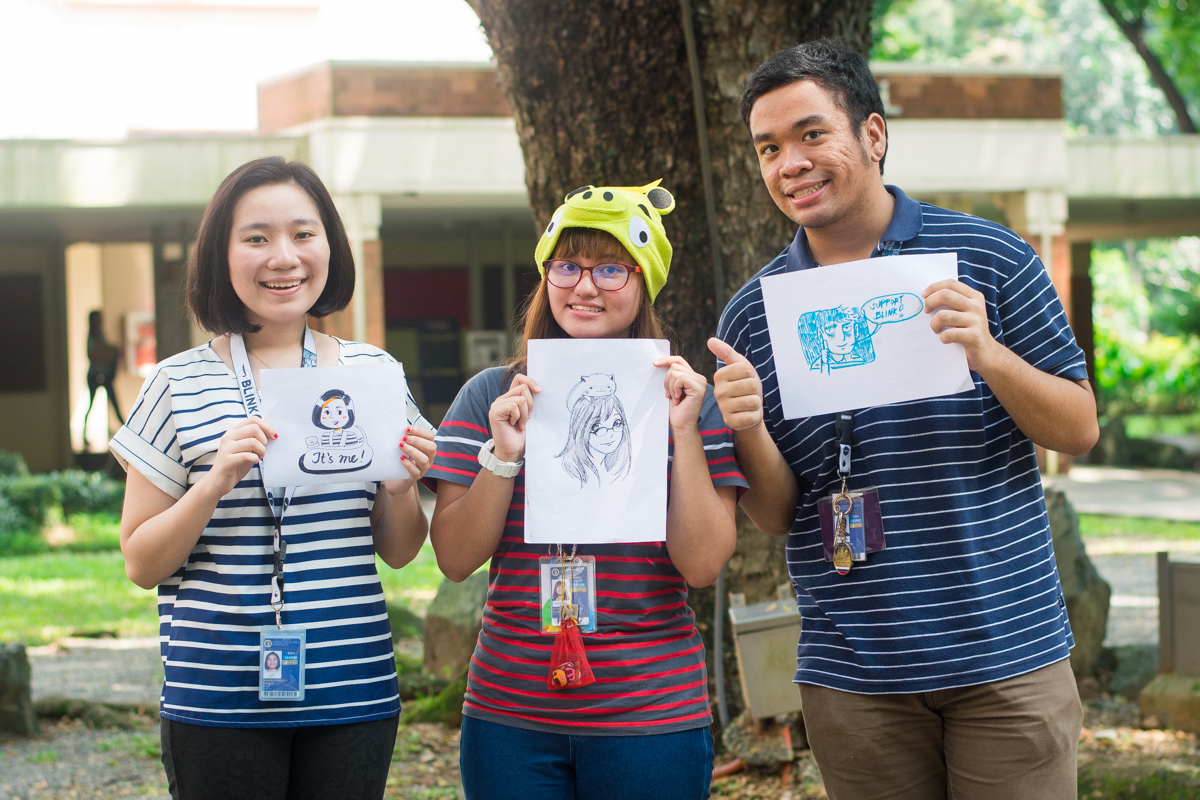 Your next move
While the organization hasn't been around for very long, they have already garnered support from prominent figures in the local comic industry. Rob Cham, freelance illustrator and also a part-time lecturer at the Fine Arts Program, says, "I definitely feel like Blue Indie Komiks is a great indication of how there's a growth in comics creators and I definitely like how a lot of their comics are leagues ahead of the stuff I started out with."
With a following through their online page that even extends up to readers abroad, it's clear to see that BLINK is off to a good start.
As for the organization's initial plans, Mercado sheds some light on what new members should expect once they join the community. By splitting their members into writers, illustrators, and enthusiasts, BLINK will attempt to ensure that all of their members will be able to work in tandem with one another. Their 10-week workshop (entitled "WAFFLES" for Writing and Art Fridays) will also touch on the more technical side to the art. "We teach them what komiks is and make them understand komiks. Eventually, the output for that is to write and illustrate them," he says. As for the enthusiasts, they will also be holding book clubs every week to talk about different comics and expose their members to lesser known works.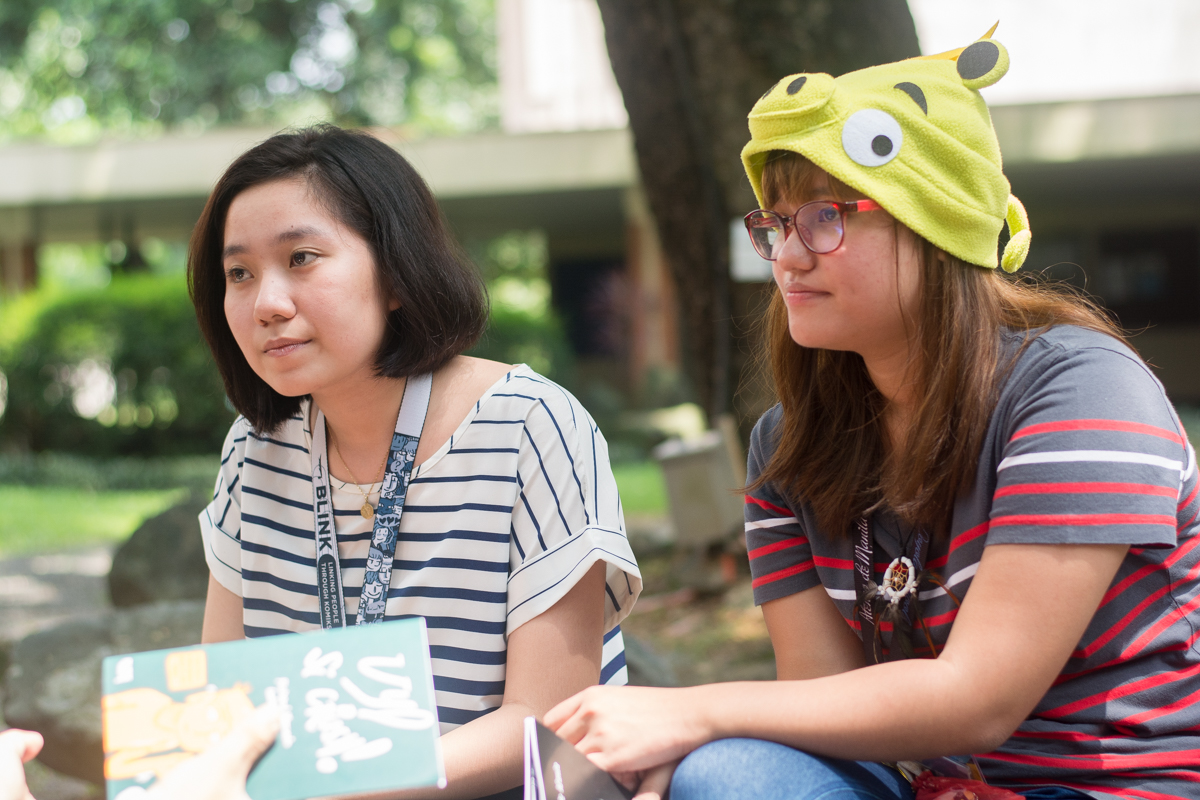 To be continued
As BLINK isn't the first comics organization in the Ateneo, they still must continuously strive to prove that they have that something which sets them apart from the rest.
Or says, "The challenge has always been to balance good intentions and passion with the more practical matters of administration and organization." Or believes that a strong sense of mission and purpose as well as a sustainable internal org culture will help BLINK continue on even after its founders have graduated. And with the help and support from their fellow enthusiasts, new members, and even established local komik artists, there is much we hope to see from BLINK. After all, with a blank piece of paper and a pen, the worlds and possibilities one can create are endless.
You can follow Blue Indie Komiks through their Facebook Page: http://facebook.com/blueindiekomiks