With the Oscar season once again kicking into gear, prospective and speculative winners have begun crawling out of the woodwork. From large-scale prestige pictures to smaller, more intimate affairs, Oscar-worthy films can come in all sorts of packages. Over the past few months, new faces have broken into the awards scene, while old favorites—we see you, Natalie Portman—have reasserted themselves as some of the best in the business. This list, then, is part prediction and celebration: a summary of the film circuit in eleven movies.
Once again, a disclaimer: These films do not necessarily represent the 2016 films we here at Vantage loved the most. Like most of you, we too enjoyed Train to Busan, Don't Breathe, and films of their ilk. However, genre films have never gone big with the Academy and this list is ultimately meant to take the temperature of the upcoming awards season. Catch up with these if you haven't, so you can get your Oscar bets ready.
Arrival (Dir. Denis Villanueve)
Coming off the breathtaking Sicario, Denis Villanueve—perhaps the most underrated great director working today—follows up his acclaimed drug bust feature with something a tad less gritty, but no less contemplative. Arrival follows mankind's response to the sudden and unexplained appearance of alien spacecraft on earth, through the eyes of an elite team assembled to understand what these extraterrestrials are doing here, and to contain any possible threat they may pose. What follows is an insightful look at the nature of man and arresting sci-fi.
The Birth of a Nation (Dir. Nate Parker)
The film was an early favorite to win Best Picture, but is now marred by controversial rape allegations from 1999 surrounding its writer-director-star, Nate Parker. Still, with the #BlackLivesMatter and #OscarsSoWhite campaigns still sitting at the backs of moviegoers' minds, Birth of a Nation's story of Nat Turner leading a slave rebellion in Virginia 1831 may get a significant push in Oscar contention along with other African American-led films this year.
The Founder (Dir. John Lee Hancock)
It's gotten to the point where anything Michael Keaton does is sure to generate Oscar buzz. He's led the last two Best Picture films (Spotlight and Birdman in the 2016 and 2015 Awards, respectively) and looks to do the same for one of this year's Oscar aspirants, The Founder. He plays Ray Kroc, the man who built McDonald's into the global fast-food empire it is today. The film is directed by John Lee Hancock, who has done his share of very good, very Academy Awards-friendly films (The Blind Side and Saving Mister Banks, released in 2009 and 2013 respectively). The Founder could potentially give Keaton a platform to snag the Best Actor trophy that's eluded him throughout his long, storied career.
Free Fire (Dir. Ben Wheatley)
Fresh off her Oscar-winning turn as Ma in the acclaimed (and incredibly depressing) drama Room (2015), Brie Larson has gone from beloved indie darling to full-fledged dramatic wunderkind, which makes it even more refreshing that she's chosen to follow it by not only signing on the Marvel Cinematic Universe as Captain Marvel, but also starring in this rambunctious romp of a feature. Depicting the chaos that ensues when an arms deal goes south, Free Fire has been the subject of considerable buzz due to the gratuitous gore involved, but it could ultimately be the kind of irreverent but excellent feature the Academy has often enjoyed rewarding, even if films like this rarely take home the big prize.
Jackie (Dir. Pablo Larraín)
The film follows then First Lady, Jacqueline Kennedy (Natalie Portman), during the aftermath of the iconic 1963 JFK assassination. All reports out of the prestigious Toronto International Film Festival (TIFF) presume Jackie's Oscar contention, especially for Portman as Best Actress. Her performance has been called jaw-dropping and invigorating, and—judging from early reviews—she nails her titular character's nuances impeccably. Already being widely considered a shoo-in for a nomination, Portman's proven that her talent is undoubtedly Oscar-worthy (see Black Swan, released in 2010), so another trophy could very likely be in store for her.
La La Land (Dir. Damien Chazelle)
Two years ago, Damien Chazelle announced himself to the world of film with Whiplash, a dark, ferocious monster of a movie. His follow-up, this year's musical sensation La La Land, is a much lighter affair. Following the story of a struggling actress and a struggling musician who meet and fall in love in Hollywood, the film brims with a classic Hollywood vibe, reminiscent of the best musicals of yesteryear. It has made waves at every film festival it has screened in and is the kind of feature the Academy loves to reward. There is no better horse in this race.
Loving (Dir. Jeff Nichols)
Joel Edgerton and Ruth Negga provide captivating performances for the story of an interracial couple, imprisoned back in 1958 under the miscegenation laws of the state of Virginia, and their fight to make their marriage constitutional. Nothing screams Oscar bait quite like a film centered around a pertinent, controversial social issue.  Much like The Birth of a Nation, the film will likely be propelled by the current uproar of societal pressure on racial equality, but judging from its heart-rending trailer, could also win Academy Awards on its merits as a pure, moving, and especially poignant American love story.  Oscar-bait or not, its provocative subject matter is what gives Loving the avenue to leave audiences speechless.
A Monster Calls (Dir. Juan Antonio Bayona)
Potentially a dark horse this coming Oscar race, A Monster Calls is adapted from the Patrick Ness novel of the same name and follows a young boy (portrayed by Lewis MacDougall), who deals with the repercussions stemming from his mother's terminal illness by sharing stories with a tree-like monster. The plot's intriguing, and early reviews from its TIFF screening peg the movie as a fantasy-infused drama, akin to Pan's Labyrinth, that packs a tear-jerking, emotional wallop. The Oscars loves its tear-jerkers—Room and The Theory of Everything (2014) to name two—and with the firepower of Liam Neeson voicing the monster and Academy Award Nominee Felicity Jones as the mother, an Oscar nod may be in the cards for A Monster Calls.
Moonlight (Dir. Barry Jenkins)
Moonlight seems to have come out of thin air. Earning rave reviews at every festival it has premiered in despite sporting a dearth of known commodities in its cast, the film is a surprise underground hit in the vein of Beasts of the Southern Wild back in 2012. Its director doesn't even have a Wikipedia page of his own yet, but he's already being mentioned in the same breath as luminaries and prodigies of cinema. Stunningly beautiful and superbly touching, the film deals with race and gender, all with an eye for affection and grace. Nowadays, the only films you can pencil in for Best Picture race are Moonlight and La La Land, and it's not hard to see why.
Silence (Dir. Martin Scorsese)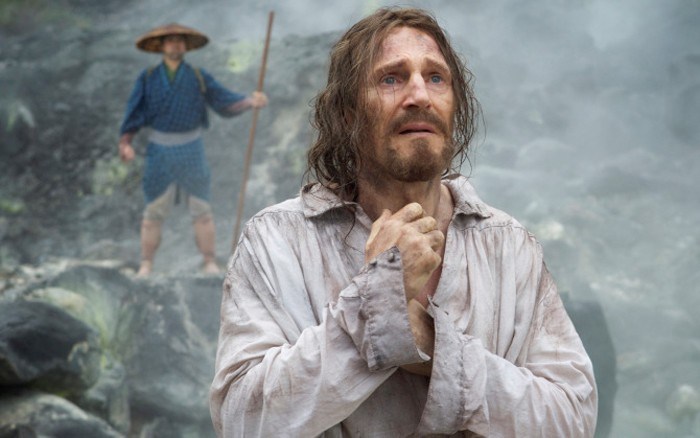 At three hours and 36 minutes, this film will be Martin Scorsese's longest yet. That might scare away some audiences, but it is, after all, Martin Scorsese. His direction of The Wolf of Wall Street made its three-hour runtime feel like a breeze. Following two Jesuit priests, played by Liam Neeson and Andrew Garfield, as they travel to Japan to spread Christianity and find their mentor, Silence looks like a lock for Oscar rewards if you consider its director's track record given that five out of his past six films have either won or been nominated for the Academy Awards.
Sing Street (Dir. John Carney)
John Carney's small musical production may be more reminiscent of a cult classic than a Hollywood blockbuster, but that doesn't preclude its nomination in certain categories, most especially for Best Original Song. Following a group of precocious youngsters who start a band to impress girls, the film is the sort that feels familiar in its intimacy, like home or childhood memories. It is indie filmmaking at its finest, and a criminally under-seen feature.