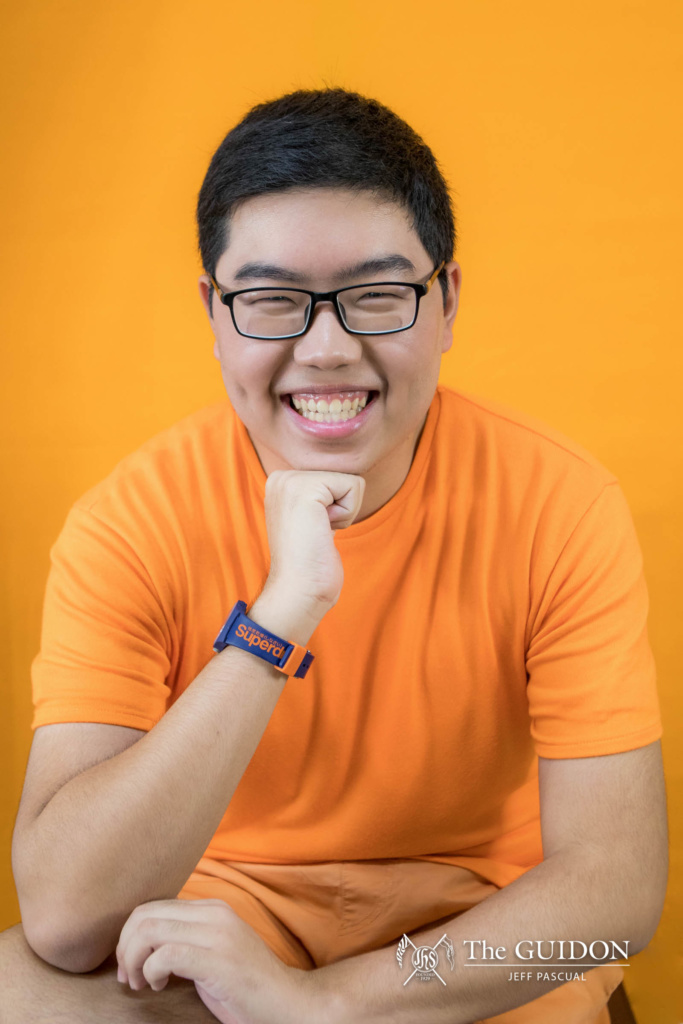 Rafa Chua: The nerdy newbie
By Alithea C. Soriano
Just a year ago, incoming Management Engineering sophomore Rafa Chua was among the thousands of nervous freshmen who filed into the Loyola Schools Covered Courts for the first time. It was those two days that sparked his dream of becoming part of the Talks and Tours Committee (TNT).
"The first time they played the OrSem song, and my TNTs were there dancing, I stood up and [danced too]. At that point, what I really wanted to do was become a TNT," Rafa recalls.
As fate would have it, he would later land a role in OrSem, but not as a TNT. His engaging personality was found to be perfect for the part of a host after he auditioned "on a whim."  Now, the self-proclaimed nerd is set to take this year's OrSem stage as "the geek on fleek."
"I really didn't think that I would get it," he explains. "I didn't expect [to become an O-Host] so soon, but I'm so happy I did." The first-time O-Host says that he plans to ease the freshies' first day jitters with his down-to-earth hosting personality. "If anything, I want to be that sort of host na [relatable]. I could be someone who can be a friend to them, someone who they might see themselves in," he says.
Aside from hosting, Rafa dedicates his time to serving in Service-Based Cluster (SBC) organizations, namely Kythe-Ateneo and Ateneo EDGE. On why he loves SBC orgs, he says, "[The best part about] the service cluster is that you can do so much with so little [because] you're putting yourself out there for them."
When org work and academic stress get overwhelming, Rafa plays video games, paints, and visits the Ateneo Art Gallery to unwind. "I like to go there and check out what they have. It's quiet. You can just sit there and think about life," he shares.
As a parting message, Rafa reminds the freshies to stay true to themselves, but remain open to change. "College will change you, but let it change you naturally," he says. "Don't force yourself into any slot [or] shape because you think, 'that's what I'm supposed to be,' [because] you shouldn't afraid to be candid, to be yourself."