In the local scene, the EP—or extended play—is often an artist's first plunge into the music sphere. While we live in an age where digital streaming services like Spotify and Soundcloud are the main mediums for sharing music, releasing an EP is a band's artistic debut—their way of proclaiming, "This is us. This is our sound. Expect more to come."
Without further ado, here is a rundown of the newest EPs that were released over the past few months. Most of them come from our very own Ateneo Musician's Pool and two of them by non-Atenean bands.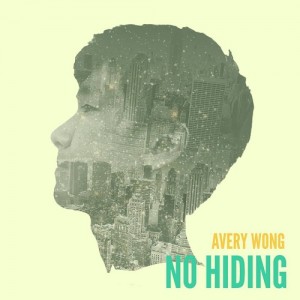 No Hiding, Avery Wong
https://soundcloud.com/averywong
Genre: Blues, Alternative Rock
Listening to Avery Wong's debut three-track EP is an incredibly relaxing experience. Wong's soulful voice duets beautifully with his smooth, sexy guitar licks, kicking with a touch of Latino lounge blues. "Astronaut," the EP's second track, speaks of a man going through life's inherent uncertainty, looking for something or someone to give him direction. While the song is supposedly melancholic, Wong sings it with a calmness in his voice that lulls you into an eyes-closed, head-nodding serenity: His own way of reminding people to step back, sit down and relax, because whining about life won't make things any easier.
Perfect for: Relaxing in—or imagining you're relaxing in—a bar, sipping on a cold one.
Yanna Lopez, Yanna Lopez
Genre: Pop, Acoustic
Lopez's syrupy-sweet voice is a perfect match for her music; her debut EP is a beaming collection of tracks, celebrate falling in—and out—of love. "Right Direction" is a plucky acoustic track with an R&B incline. The lyrics talk about letting go of the confusion and ambiguity of someone who isn't good for you in the first place. Lopez's album has an easygoing, confident feel to it and her optimistic lyrics are all the more assurance that her heart is in the right place.
Perfect for: Walking on the beach, bobbing along to Lopez's sweet vocals.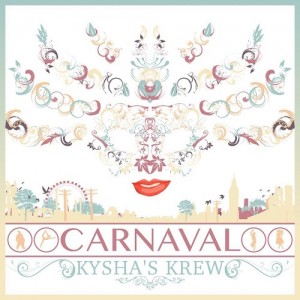 Carnaval, Kysha's Krew
https://www.facebook.com/KyshasKrew
Genre: Blues, Jazz, Alternative Rock
Though simple and admittedly cliché, Kysha's dreamy voice and her Krew's blend of jazz and blues with sprinkles of alternative rock are fun enough to give you something to smile about as you listen to their EP.
"La Douleur Exquise," the EP's shortest track, is a song about a relationship that could have been. The band's jazz and blues influence shine through the most in this strangely groovy, danceable piece. "You're the One," the last track, is similar to the first, but has a punchier alternative rock feel.
Perfect for: Slow dancing with a significant other to "Kiss"—or if you're missing someone, sulking by a window while it's raining outside.
Battleground, Erika Cruz
Genre: Alternative Rock
Cruz's EP, Battleground, is a collection of emotionally laden ballads of varying intensities. Whether backed by a full band or armed only with an acoustic guitar, Cruz's lyrics are consistently poignant, employing intense imagery to match her equally strong vocals. "Tightrope," a song about relentless love, is a refreshing change of pace—an innocent lullaby in the midst of the lovelorn songs. Collectively, the tracks are a constellation of battle scars that encompass love, heartbreak and standing one's ground. What stands out is the maturity and conviction in her voice; amidst her daring vocal traipsing, Cruz's lyrics show a woman capable of both unyielding values and immense compassion.
Perfect for: Singing along at the top of your lungs while driving your car. Preferably alone.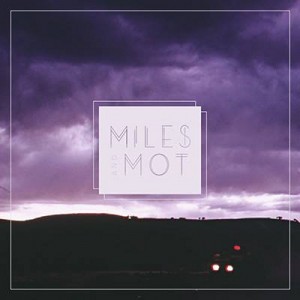 Miles & Mot, Miles & Mot
http://milesandmot.bandcamp.com/
Genre: Indie
The eponymous debut EP by songwriting duo Miles & Mot is an interesting product of distance. Despite being geographically distant from one another, technology has allowed these two long-time friends to keep in touch and craft music together. This magnificent indie pop/rock record showcases the strong chemistry that comes with eight years of playing music together.
There is an emphasis on the guitar work: The typical indie sound that sometimes borders on post-rock, complementing Miles' soft and dreamy voice. This combination, along with their nostalgic and relatable lyrics, produces meditative soundscapes that invite you to close your eyes and swim in memories of the good old days spent with people you hold dear.
Perfect for: Dealing with a LDR.
Monica Colet, Monica Colet
https://soundcloud.com/monicaharmonica
Genre: Folk, Pop
Monica Colet's self-titled EP is an eloquent celebration of love and excitement. The creative writing sophomore's folksy guitar-playing complements her scintillating use of language and imagery—especially in the opening track "Adventures," which unfolds like knights and princesses in a pop-up book. Her vocal acrobatics are reminiscent of A Fine Frenzy, as well as Joni Mitchell in her heyday. Unusual instruments (like the xylophone and güiro on "Swoon") add to the album's playful vibe as a whole. Above all, Colet's collection of narrative-driven songs commands us to feel as we've felt the first time: From the excitement of being in the throes of young love, to the wanderlust of a voyager overlooking uncharted land.
Perfect for: Falling in love for the first time.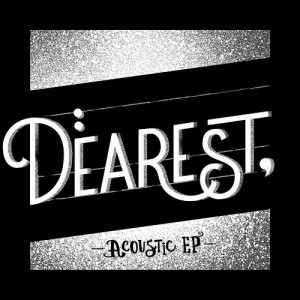 Between the Lights, by Dearest,
https://www.facebook.com/deardeardearest / http://deardeardearest.bandcamp.com/releases
Genre: Indie, Acoustic
Despite no post-production work done on this unplugged album, Between the Lights is complete up-tempo goodness—the dulcet voices of Dearest,'s Jackie Francisco, Miles Malferrari and Andrew Panopio combine seamlessly with guitars, bass and percussion. They know exactly when to come in with their respective instruments (with tinkling, playful guitar riffs for added effect) and how to skillfully modulate themselves so that each individual is heard. "Time to Go" is a perfect example of this; the infectious number starts out hushed throughout the first verse, and builds up its energy until its exhilarating chorus.
Dearest,'s album is a little muted in quality, although understandably so—it is characteristic of a live, one-take recording. It may come as a surprise that the songs are actually about sad topics, like waiting games and letting go. The lyrics manage to stay true to the sentimentality of these situations, whereas the upbeat, happy vibe and great dynamics take a sad song and make it better.
Perfect for: Falling out of love for the first time.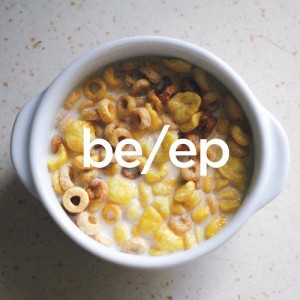 be/ep, BP Valenzuela
https://soundcloud.com/bpvalenzuela
Genre: Electronica
BP Valenzuela's debut five-track EP, be/ep, is quiet catharsis. She distills feelings of love and loss through electronica, giving soul to the genre's mechanical nature. Her music is ambient and minimalistic, with rich vocals that know when to hold back.
Each track is deliberate and introspective, like thoughts run rampant on late nights spent alone. Valenzuela makes mixing layers upon layers sound deceptively simple, which further emphasizes her technical expertise.
Above all, she manages to condense everything she's listened to into completely new forms without compromising the soulfulness that makes her art truly stand out.
Perfect for: Always. ALWAYS.
Stargazer, The Strange Creatures
https://www.facebook.com/TheStrangeCreatures / https://thestrangecreatures.bandcamp.com/album/stargazer
Genre: Indie
Normally, when the track listing of an album has a prologue and an epilogue, one would assume that it's a concept album. It's best to take each song from this five-track EP as standalones though, because you'll be disappointed trying to find a narrative of two lovers when it abruptly ends with a song about hobbits living in the Shire.
Each song in this indie pop record is wonderfully crafted. Lush acoustic guitar passages are accompanied with blues licks, psychedelic riffs and keyboard/synthesizer samples reminiscent of '80s new wave bands like China Crisis and Tears for Fears. The most notable characteristic of the songs is the harmonization and tradeoffs between the soft and gentle voices of the band's lead singers, Jon Tamayo and Steph Coojacinto
Perfect for: Fans of new wave looking for something to relax to.
Story of Us, Three.!
https://www.facebook.com/threemusic.ph
Genre: Electronica, Dream Pop
Story of Us is a little collection of sad lullabies sung by an angel, accompanied by gloomy electronic samples and piano playing, short but sonorous post-rock strumming and ambient noise.
If you're the type of person who enjoys catharsis, the first song of the EP will guarantee a broken heart. "Stardust" is about the melancholic act of wishing for an alternate reality, where you and a significant other just might make it.
The last song seems to stand out for its inconsistency, swapping out the EP's general theme of being in love for a message about finding one's voice. The disparity, however, highlights not the theme, but the tone—making the eponymous story not one of love, but of hope.
Perfect for: Finding some peace in the midst of hell week.